The automotive industry is the only one that has grown even in times of war and economic crisis. There have been many classic cars in the last hundred years that have won the hearts of millions of fans of these vehicles. However, only a few can beat the rest in terms of performance, style and overall driving.
Here you will find a list of old classic cars
1958 Chevrolet Impala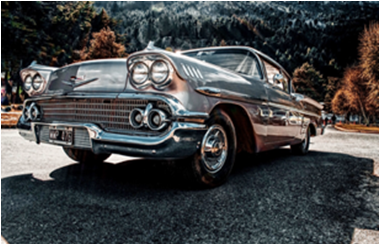 There is no other car that can beat the 1958 Chevrolet Impala in terms of design, style and performance. And so far, the car is much sought after not only by collectors, but even by those who just love to drive classic cars. Therefore, it can be boldly placed first in the list of classic cars.
Cadillac (1959)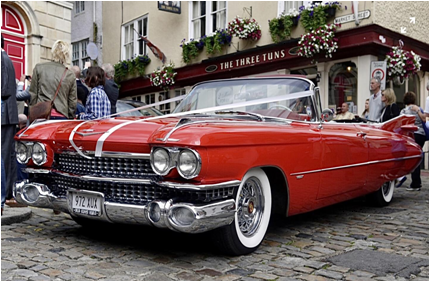 You may not know anything about cars and your only chance to see American retro car is on TV or movies. But you can't recognize this beauty, you can meet her on anything – from T-shirts to postage stamps, so she can boldly be called the Fifties Americana icon in all its grandeur and absurdity. Of course, this is a Cadillac from 1959. The 60-year-old Cadillac appeared after the rapid change of  General Motors and marks the transition between two very different epochs in automotive design.
Automobile fashion in the 1950s in America can in fact be summed up with a '59 Cadillac. Huge, heavy and comically exaggerated – it is a classic of a bygone era, but it is highly coveted in today's collectibles.
1964 Porsche 911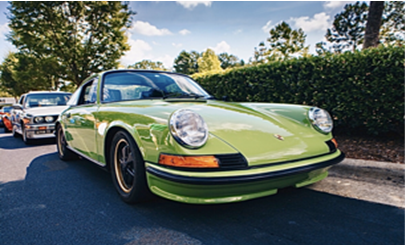 When this beautiful car was launched on the market in 1964, it had an air-cooled engine and a five-speed manual transmission. Although a four-seater, the car has a rather uncomfortable rear seat. However, this is not a family car, so it is not perceived as a disadvantage by connoisseurs.
1967 Ford Mustang
The overall design of the car is extremely elegant and no matter how you drive it, this car will not disappoint you. The Ford Mustang is a combination of style and power, which is why it has always received phenomenal reviews.
Its Big Block engine is the ultimate beast of this beauty and can easily beat most cars of the same era.
1967 Volkswagen Beetle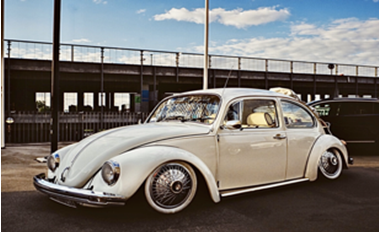 The Beetle is definitely one of the best designed cars in the world as it still holds the attention of classic car lovers. However, the  1967 Beetle has many improvements that make this classic car the most popular among all other versions. It features a new propulsion engine, engine and incredible electric generator.
1969 Corvette Sting Ray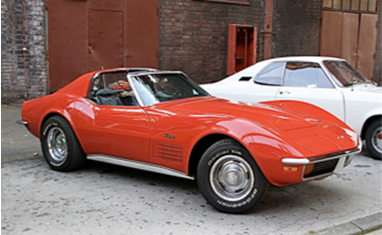 This is definitely an iconic car and is very often recognized by design. It is one of the best-designed classic cars, so fans are still looking for it.
Sting Ray from 1969 is something you can really be tempted to do, as its appearance is inferior to power. It features rear suspension, disc brakes, large block engine, dual rear window and side exhaust pipes. The car was very popular in its time and is often found in many Hollywood movies.
1969 Camaro Ss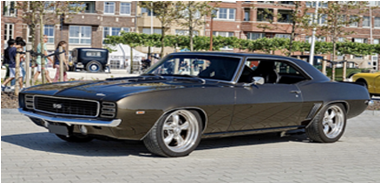 This car is included in the list of classic cars with an aggressive, sporty sports look, with a powerful engine under the hood that can generate a lot of horsepower and high torque.
Audi Quattro Coupe (1981-1992)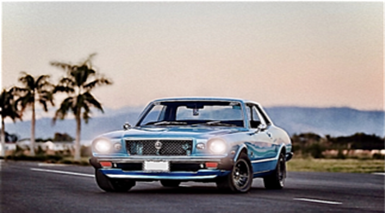 The Audi Quattro coupe is one of the best and most popular classic cars of the 80's. It has 5 seats, forged aluminum wheels and is equipped with a powerful 2.1 L 5-cylinder air-cooled engine. It develops a top speed of up to 220 km / h. Later, in 1988 the engine was replaced by a V8 engine. with automatic transmission.
Mercedes Benz 190E (1984-1993)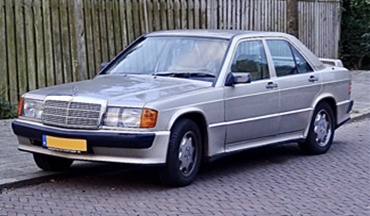 Mercedes Benz has a good reputation in the automotive industry and the company puts a lot of effort into its development, which inevitably reflects its high cost. In the 1980s, the company introduced the classic Mercedes Benz 190E car. At the height of its popularity, the car was equipped with two types of engines. Initially, the car was equipped with a 4-speed manual gearbox and later a 5-speed manual gearbox was fitted.
Toyota Cressida (1981-1992)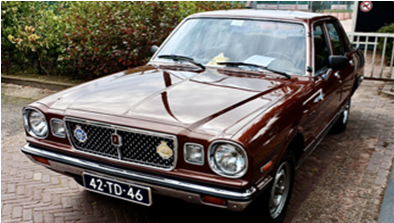 This car is designed to be an average family car. The model enjoys four generations and is one of the best classic cars of all time. Toyota Cressida is powered by a powerful 3.0-liter V6 engine with 190 horsepower and fuel efficiency of 19mpg. The Cressida is equipped with 4-speed automatic transmission, cruise control and optional anti-lock brakes.
Ford Thunderbird (1983-1988)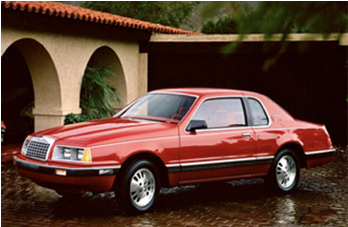 The Ford Thunderbird has two doors, a 3.8L V6 engine and a power output of 112bhp. at 4000 rpm and 175 lb ft of torque. The maximum speed of the car is 183 km / h with fuel consumption 21mpg and 29mpg.
Chevrolet Camaro Iroc-z (1985-1992)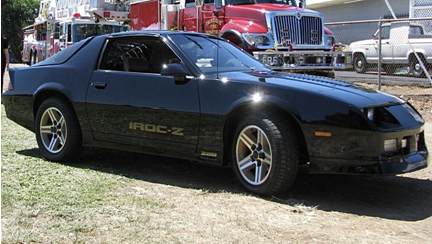 This is the third generation of the Chevrolet Camaro, which is equipped with a fast high-speed V8 carburetor or electronic engine management system, 5001cc displacement and 61-liter fuel capacity. It has the ability to reach 215 horsepower and has 5-speed manual and 4-speed automatic transmission.
The look of the Chevrolet Camaro  is very aggressive but also attractive because of the spectacular colors and stunning 16-inch five-spoke wheels. The car was upgraded in the form of a TPI-equipped small 5.7-liter engine in 1987. In addition to its remarkable appearance and power, the Chevrolet Camaro IROCz  features excellent safety and easy handling features.
Nissan 300zx (1984-1996)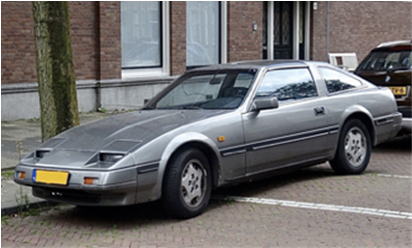 This car replaces its predecessor Nissan 280zx and is equipped with a more advanced and powerful 3.0L V6 engine  that can reach 200 horsepower with 5-speed manual gearbox and 3 and 4-speed automatic transmission.  In 1986 The company has made some complex changes to the style of the car and made it safer and more compelling. The Nissan 300z is a little more expensive than other models and sells for a base price of $ 18,400, with a special edition of $ 25,999 for the company's 50th anniversary.