Limousines have always been a luxury vehicle made specifically for waste. Here we will tell you about the most famous and strangest limousines in the world. Because some limousine manufacturers pass the acceptable, normal level of luxury standard and include an insane amount of features, amenities and technology.
For some reason, the world's most expensive gimmicks are usually the most valuable. With "amenities" like hot tubs, mini pools and gadgets you didn't know existed. You can even camp and live in some of these vehicles.
Following are the ten most extravagant limousines in the world
One Million Euro Mini – Price $ 1.35 million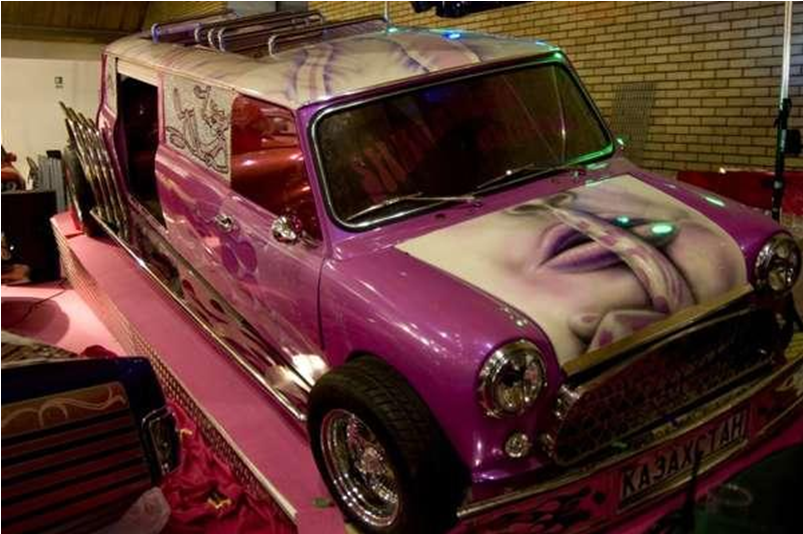 Kazakh Princess Regina Abdurazakova owns the most expensive Mini Cooper in the world, called the 'One Million Euro Mini'. This kind of limousine is by no means small in size and has a pink body covered with over a million Swarovski crystals.
In addition, each wheel of a car has a crystal in its center that is over 3 inches in diameter. As if this is not enough, well, the windows of the limo contain approximately 50 grams of pure gold. Inside the "One Million Euro Mini" has 30 parking sensors, 70 TFT screens and a 47-inch TV.
The American Dream Dream Limousine – $ 4 million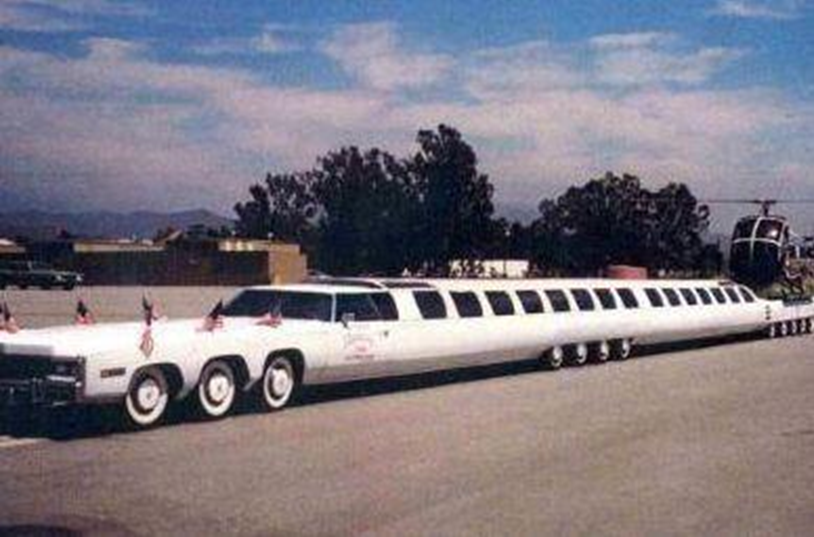 Custom Made American Dream Limousine is owned by renowned car designer and collector Jay Obergberg. For decades, this vehicle has the distinction of being the longest limousine on the planet – 100 feet, and has 26 wheels. Think of this vehicle as a mobile luxury condo. It has not only a deck chair and jacuzzi, but also a swimming pool, more than one king size bed and helicopter landing pad.
Armor Horse Vault XXL – $ 150,000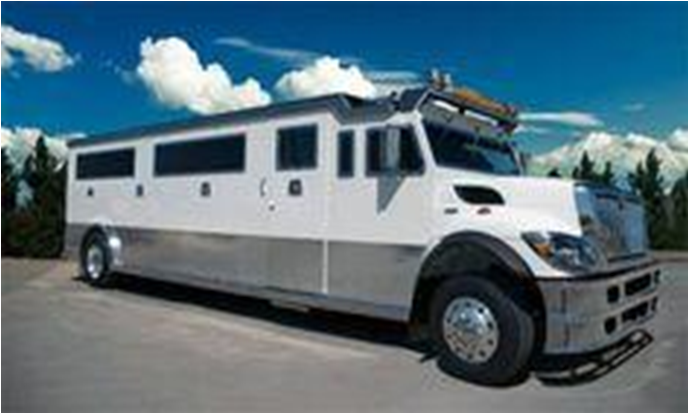 Those who want to party in a vehicle with the highest level of security features should consider Armor Horse Vault XXL. Steel G-40 gives this limousine the power it needs to stop heavy firepower, plus all its glass is bulletproof.
It features a luxurious interior made of wood paneling and six LCD screens, a retractable dance pole, a high-tech sound system and a large wet bar.
Maybach Landaulet – $ 1.4 million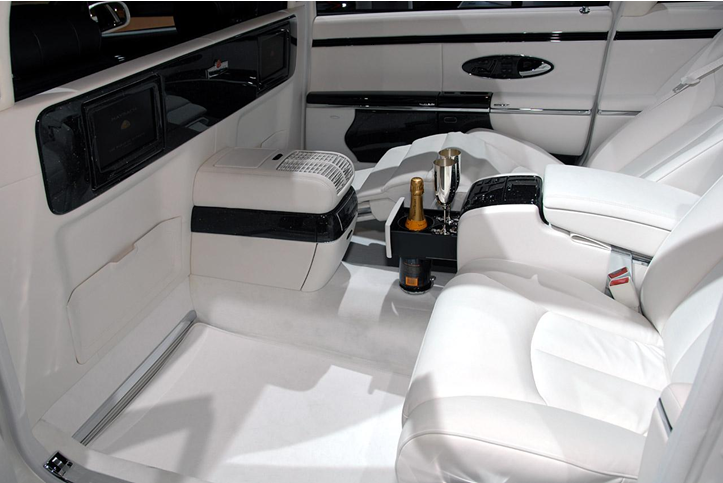 Maybach Landaulet style is based on a model limo that Maybach produced in the 1920s, which exudes sophistication and elegance. Although it's not a long limousine, it still costs a lot – over $ 1 million.
This is partly due to the presence of gold inlaid and bi-turbo V12 engine with 612 hp. The interior is of soft white leather and has a retractable roof that allows passengers to enjoy the sun.
Cadillac One – $ 3 million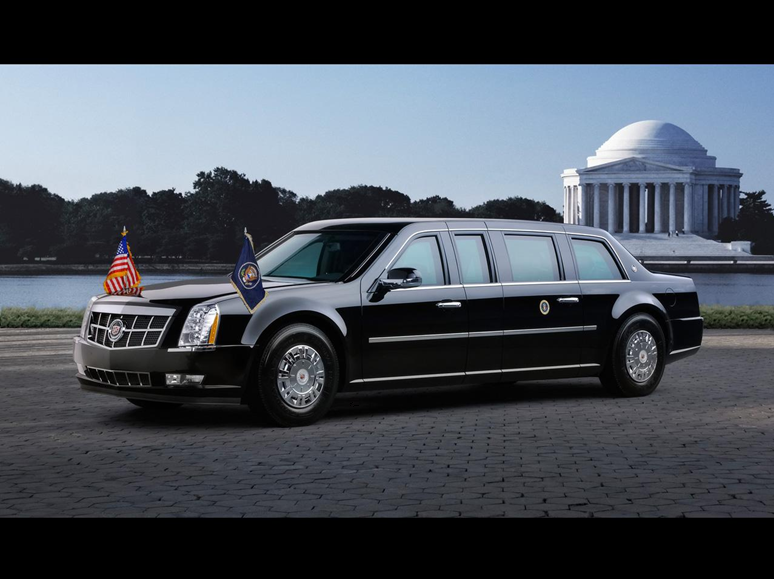 The Cadillac One was built specifically for President Barack Obama in 2009. It is part of a presidential fleet that includes Cadillac's heavily fortified limousines, with three of the cars traveling in procession at all times. Since its intrinsic features are secret, not much is known about the extras that this limousine has.
It is known that there are oxygen masks, tear gas, lots of rifles and ammunition, firefighting equipment and luxury for the president and his crew to travel comfortably. Rumors have it that the Cadillac One also contains one or two grenade launchers, but this has never been confirmed.
Brunei Sultan's Limousine Rolls Royce Silver Spur – $ 14 million
One of the most expensive limousines in the world belongs to the Sultan of Brunei. Many heads of state and royalty have limousines, but this one really beats them all for their wealth. The exterior of this car is ridiculous in itself – it is actually covered in pure 24 carat gold and is specifically made for the royal family only.
As part of the Sultan's vast collection of cars, his Rolls Royce limousine stands out with the definition of decadent. It contains just about anything one could think of to put inside.
Boeing 727 Limousine – $ 1 million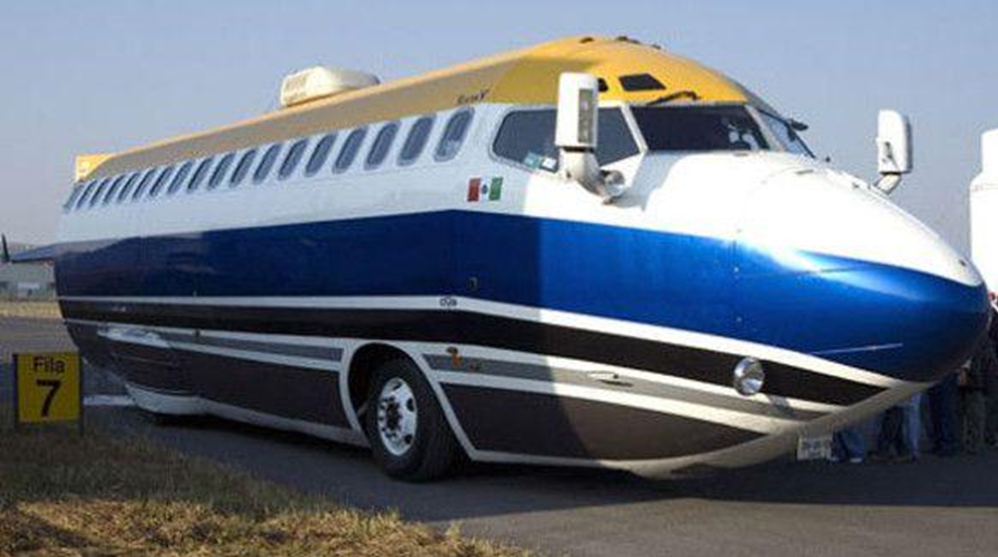 A Mexican limousine company is bumping into a Boeing 727 and decides to turn it into a long limousine by removing its jet wings and mounting its body on a chassis on a Mercedes bus. The car weighs remarkably – 24,000 pounds, contains a living room, a fireplace, a heart-shaped bed and a dance floor.
And that's not all. The Boeing limus can hold up to 40 people, has something like a discrete cabinet or boudoir, multiple TVs, and can reach a top speed of 124 mph.
Batmobile Limousine – $ 4.2 million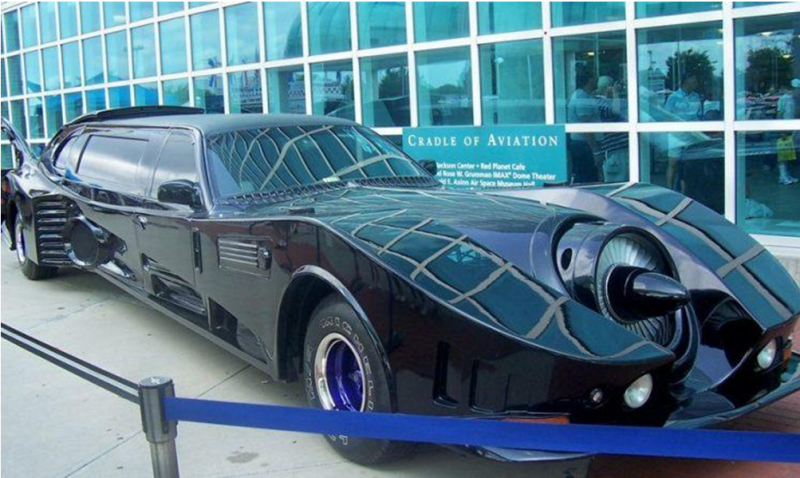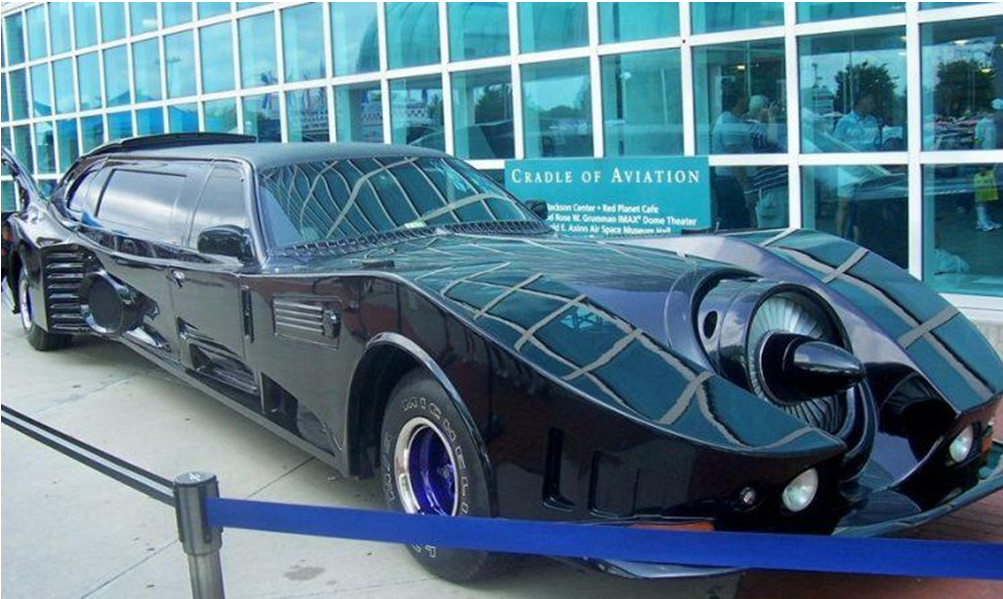 Few people know what Tim Burton's Batman movie movie Batman series looks like, whether they are DC Comics fans or not.
The iconic vehicle becomes an important part of the Batman franchise, and one super fan decides to create its limousine version in 2012. It looks identical on the outside, and inside the limousine the Batmobile has a V8 Corvette jet engine. Creating such an incredible counterpart to one of the most recognized cars in the world is not cheap at all – the project cost over $ 4 million.
Rolls Royce Phantom Limo – $ 3.8 million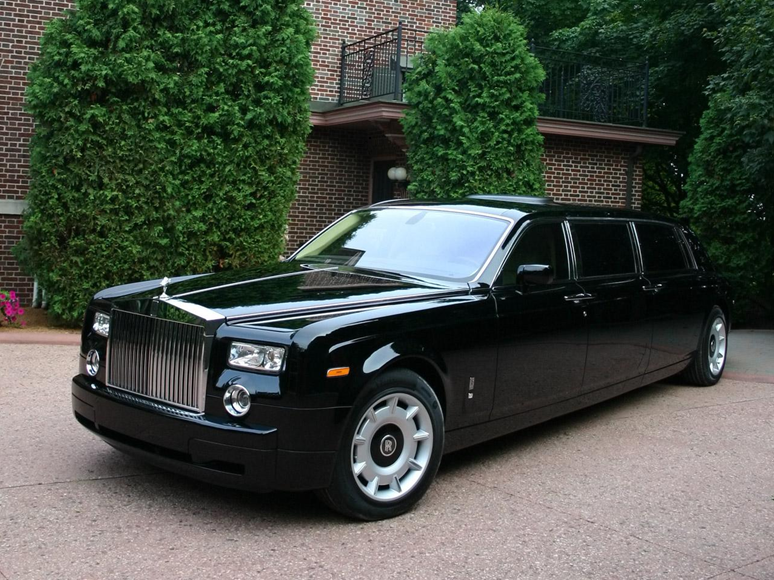 Rolls Royce is known for creating luxury cars and their limousines are no exception. One of the most stunning is the Rolls Royce Phantom limousine, which is based on one of the most expensive cars in the world. 6.8 liter V12 engine with 432 hp, bulletproof armor and impeccable style are part of it , which makes this limo worth over $ 3.5 million.
The Rolls Royce Phantom limousine also has a full office inside for the businessman on the move and has been used to drive some of the most important dignitaries and political leaders in the world.
The Midnight Rider – $ 2.5 million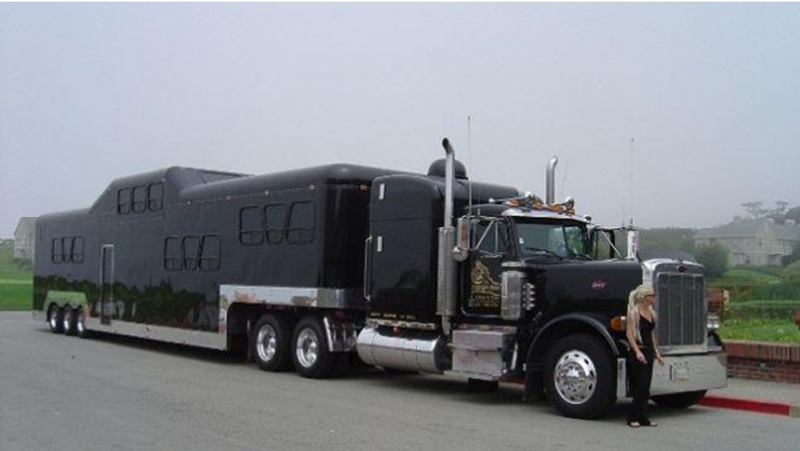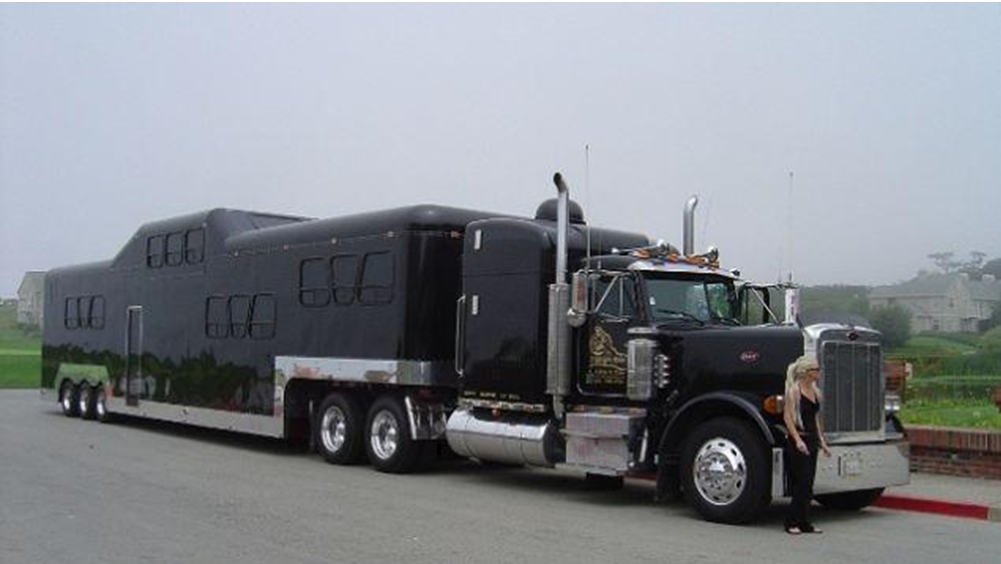 When people think of limos, they usually imagine long, elegant and graceful lines that exude a wealth of luxury. The midnight horseman is long and has tons of grandeur inside, but his exterior doesn't exactly resemble anything in most limousines.
Designed and built in 1986, it is distinguished for being the largest limousine in the world for rent and constructed by trailer body. This allows it to accommodate up to 40 passengers. In addition, The Midnight Rider has on board an 1800-watt sound system, its own dance club and DJ console, three separate lounges and a full-size bar with space for several bartenders. With everything in it, it's no surprise that this limousine also holds the record for the heaviest in the world.