Recently, cases of lost, injured and dead tourists in nature have become more frequent. This statistic is quite alarming, because, as we all know, such troubles can sometimes occur not only in inexperienced thrill seekers. , who may have disregarded a series of rules and admitted irregularities and omissions in their preparation for the respective campaign.
Such a thing can happen even with very experienced in winter and mountain sports. And when something like this happens, the very operation of extracting these people could be dangerous for the teams that went to the rescue.
Unfortunately, even retrieving the body of an already dead person from a precipice could cost the health and life of someone on the team. In the event of storms, avalanches and other natural disasters, the operation can be extremely risky and must be approached carefully and with all necessary measures.
Security must come first. It cannot be compromised when we send missions to search for and rescue those lost in the thickets of mountains, forests, etc.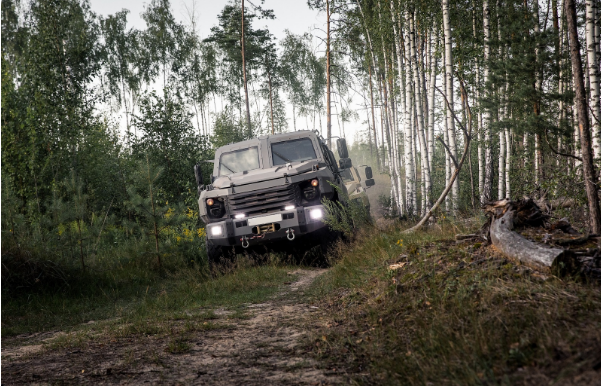 It is for such situations that the Senator 4×4 Armored Vehicle (ARV) is specially developed – the latest generation armored personnel carrier. Despite its name, it is not designed to carry political and government figures – even on the contrary. Its role is to transport and protect men and women on the front lines – military, field doctors, firefighters and others who fight, survive and rescue others during humanitarian crises and natural disasters.
Today we will focus in more detail on this off-road vehicle,  which can help us survive even in the conditions of a real apocalypse. The hypermodern creation is from the catalog of the Canadian manufacturer Roshel and is one of the top achievements in the segment of rescue motor vehicles.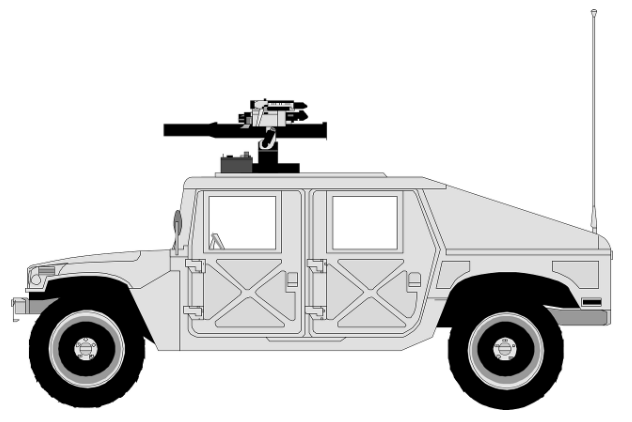 The first models of tactical and rescue off-road vehicles appeared during the two World Wars. Today, Roshel Corporation makes armored versions of the most luxurious globally:
Cadillac Escalade
Lexus LX570
Range Rover
Toyota Land Cruiser
Chevrolet Suburban, etc.
The senator builds on a long tradition in making vehicles that protect people in them from injury. Its protection levels are the highest ever achieved by the company.
Car specifications
The Senator reaches almost 6 meters in length. Its width is a little over 2300 mm and it is 2450 mm high. In general, it stands between two other armored titans of the Roshel brand – these are the slightly smaller off-road jeep Partisan Armored Personnel Carrier (APC), which can be called the Senator's younger brother, and Admiral APC – a heavy armored SUV, which is most often chosen when it comes to real combat.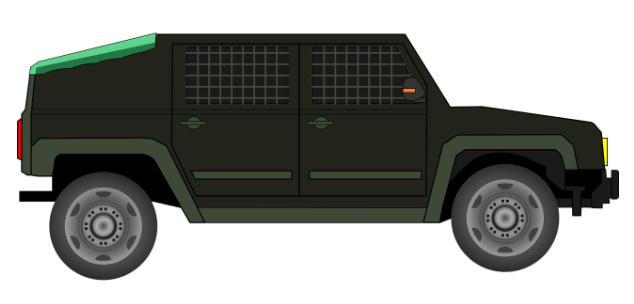 The car, of course, has all the basic accessories and improvements suitable for this ballistic class, such as emergency hatches, advanced locking mechanisms for doors and windows, video surveillance, night vision system, fire detection.
With each order, the copies are customized according to the customer's wishes. So far, the manufacturer has not published much information about the "special" extras, which may have some of the already produced units.
Capacity
Although it has only 2 axles, the vehicle is designed to accommodate a maximum crew of 8 people, including the driver, and in the extended version – up to 12 people. The seats are secured against explosion and impact.
The strongest armor
One of the most important things about these types of vehicles is the bumper. In this Roshel model, it is a true work of science and art. The car is equipped with 360-degree ballistic protection, which allows us to feel completely protected in it.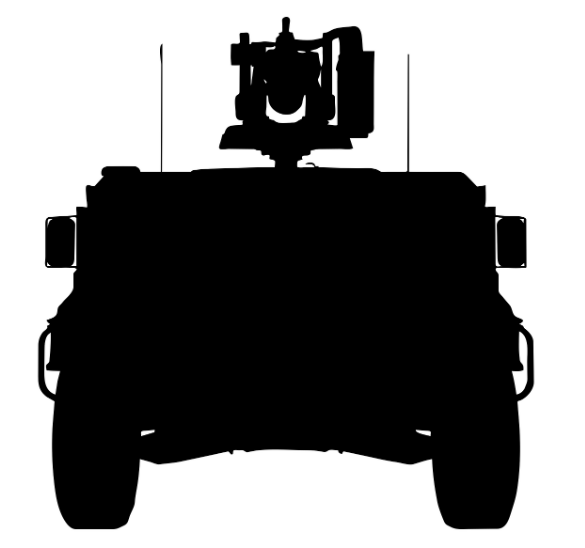 Is the Senator's armor secure?
Absolutely yes. It can even go through rain of bullets. Only its windows can withstand 50-caliber, as they are made of multi-layer reinforced glass. The coupe, in turn, can withstand virtually any ballistic weapon without allowing penetration or injury to the crew. It is intended for use in military and rescue missions.
The floor of the vehicle is also reinforced and can be driven on any route. This SUV can be used to accompany armored ballistic vehicles even in military operations and in the presence of explosives on the route . The bumper withstands even radioactive rays.
Powerful motor
The car's engine is powerful enough to skillfully carry all its load at a pretty decent speed. The engine of the giant is diesel with a volume of 6.7 cc, V8. The torque is 750 at 2000 rpm. Power is 330 horsepower at 2600 rpm Equipped with a super strong gearbox with 6 gears. The top speed that Senator ARV can achieve is about 120 km /h.
Offroad suspension
In their missions, mountain rescue services can rarely know in advance how many different terrains they will have to cross. Senator ARV is perfect for this purpose It is built on chassis of the pickup Ford F550. Thanks to its improved, self-suspension and reinforced braking system it allows rescue operations in any terrain, even in bad weather.
Design and functionality
The Senator boasts a modular design and a multifunctional rear end, thus adapting to the respective needs. It is also equipped with a powerful drawbar that can pull even a tractor out of floating sands. On the roof there is an armored tower, which rotates 360 degrees.
Although it is a relatively new model – first released in 2018, Senator has already accumulated points.
The manufacturer Roshel has already established itself in its native Canada, and with its off-road combat and rescue models claims claims for upcoming international expansion. The company has also started contracting with governments around the world for Senator ARV, as it has versatile applications and performs well in both conflicts and natural disasters and the rescue of missing people in rugged terrain. The model also has a slightly simplified civilian version, which can be purchased, albeit for a hefty sum, from any citizen.
Uncompromising to the safety of the crew who rides, this SUV is yet to mark success in the world market.