Our theme today will be an eternal legend of sports models of the twentieth century. We are talking about Plus 8, a jewel from the crown of the English company Morgan. This is a unique classic, which is produced from the late 60's until 2018, almost without interruption. His birthplace is the British county of Worcestershire.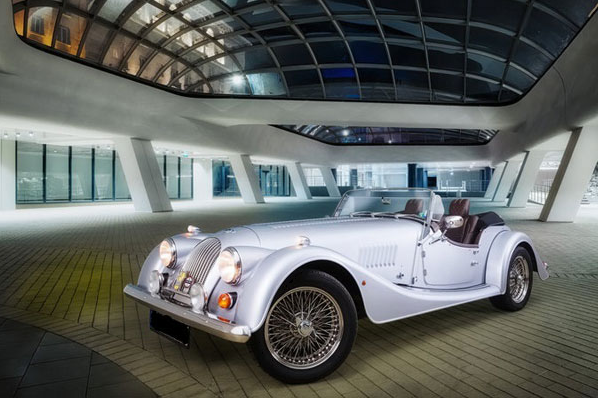 The car has two doors, a typical sports reading. One of the best performances of the Morgan brand! The strongest years of the model remain in the 70's. The specimens produced during this time period never lose their competitive advantage.
They maintain stable sales, without falling in price over the years. Models from this period are currently valued in the range between 50 and 70 thousand euros. If the number is not very well preserved, the price is usually more affordable and can reach 30 – 35 thousand euros. Copies from the 90's support about 20 – 30 thousand.
This Morgan model is so unique that it has helped its manufacturer keep the lead among sports car manufacturers for four decades.
The story of a legend
Overall, the Morgan Plus 8 is a fairly typical British version. Stylish and elegant, it came after Rover CEO Peter Wilkes expressed a desire to buy Morgan's business.
Although Peter Morgan refused him, the two still outlined a framework for cooperation, which eventually led to the emergence of Plus 8, writes "Classic World". Its engine is a Rover V8. Later +8 comes out with a new engine – Triumph TR4, whose displacement changes over the years from 2.3 to 3.5, 3.9 and 4 liters.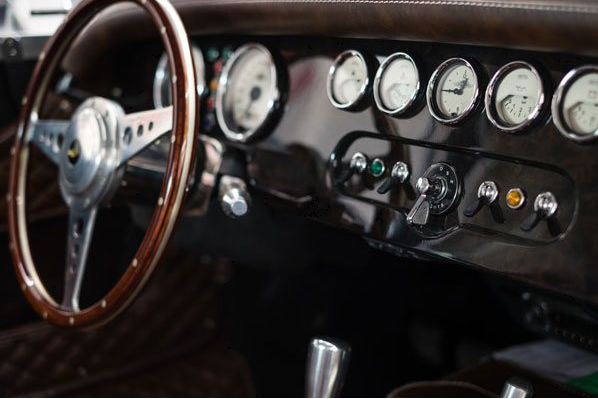 The first Morgan Plus 8 appeared in October 1968. Especially for the construction of the model +8 was hired to be responsible Eng. Maurice Owen.
This car is fully said to carry the spirit of its time, but this is especially true of its first two, three, three and a half decades on the car scene. Although it continued to do so with its original basic concept – until 2004, it was already losing ground in the 1990s.
During this time, a total of about 6 thousand pieces of it were produced. In 2003, its manufacturer Morgan Motor Co. (MMC) comes out with a jubilee reading of the model on the occasion of its 35th anniversary.
Has Peter Morgan missed the moment of modernization?
In 1990, the British television BBC made a documentary series starring the famous English entrepreneur Sir John Harvey Jones, in which one of the episodes is dedicated to the producer of Plus 8.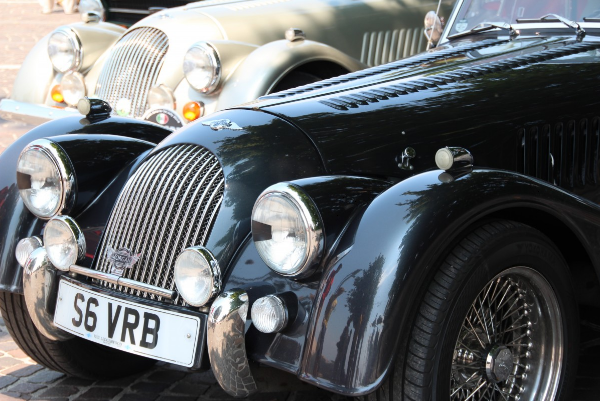 At the time, Morgan was still run by the son of its founder, X. FS Morgan, Peter Morgan. It was under his leadership that the first car of the model was created 28 years earlier.
When he visits the factories and studies the business of the concern, Sir Harvey Jones discovers some disturbing tendencies. He advised Morgan to make efforts and investments towards its modernization. He warns him that otherwise he could lose a lot.
Peter Morgan, however, disobeyed the consultant's warnings and decided to continue managing his plants at his own discretion. He undertook various strategies and reforms, which were completed at a time when the board had already been handed over to his son Charles Morgan. It is debatable whether this decision was for the good of MMC.
Return and clash with regulation
The model was later rethought at the Geneva Motor Show in 2012 Morgan comes out with Plus 8 with a new design, BMW V8 engine with a volume of 4.8 liters and a 6-speed manual transmission. The car in this form continues to be produced until 2018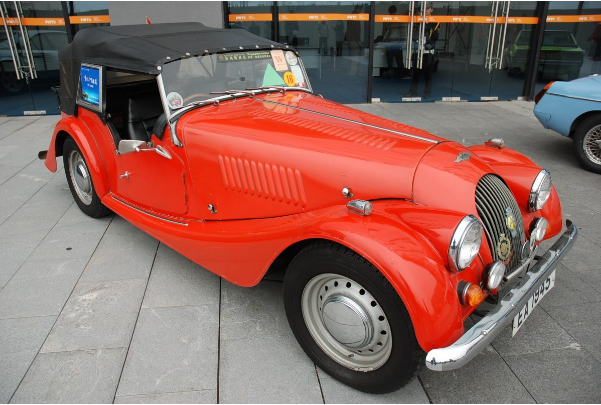 However, Morgan had to wait too long for the EU Environment Agency to adopt an action plan for its 2015 regulations allowing the legal registration of cars similar to the one-time super pollutants with powerful engines, of course, only if their engine is adapted for a more environmentally friendly mode.
So, although the latest version of the titanic car was produced with a propane butane engine, which is the purest mineral fuel known to mankind, the efforts of its creators remained invaluable. It turned out that this was the end of the legendary model.
Since the beginning of 2019, the company Morgan is owned by an Italian industrial concern.
Sports pride and inspiration for several generations
Apart from having an attractive appearance, the model in its original form is also very capable. Over the years, its first representatives have proven themselves as cars with extremely fast acceleration and lead the rankings on this indicator globally. In the late 70's its creator Peter Morgan drove it in a sports rally, where Plus 8 managed to perform with dignity.
Over the years, Morgan Plus 8 has starred in a number of cult movies. We saw him, for example, in The War of the Roses from 1989 with popular Hollywood stars Michael Douglas and Danny DeVito. He also appeared in episodes of the series "NCIS: War Crimes".
Between 1968 and 1977. the model has 4 speeds. Another was added in 1978, and since 2012 Morgan Plus 8 has six speeds.
Storage and care of the classic sports car
To own a classic vehicle like the Morgan Plus 8, one must take special care of it. We can't just let it rot in our yard.
We need a garage with controlled humidity levels, to prevent the development of corrosive processes, as well as without access to rodents and other pests. Improper storage can cause problems with opening and closing doors.
In this line of thinking, it should be borne in mind that the Morgan Plus 8 produced in the first two decades have a steel frame, which is unfortunately quite prone to rust. Therefore, even more special care must be taken for these specimens.
By renting the car from professional collectors, you save huge amounts of time and money for its maintenance. You are also guaranteed that the vehicle has been properly and flawlessly taken care of.
The Plus 8 model of MMC is a unique car, whose classic performance is a pride for anyone who can afford to own it. In his strong years, this sports champion  won many prizes and today he is still highly valued by collectors throughout Europe.