Premium brands  continue to generate significantly more market share today than they did fifteen, ten or even five years ago.
Mercedes-Benz  was a leading brand in global sales for premium luxury brands last year.
A brief history of Mercedes-Benz
Mercedes began in 1886 with the creation of the first gasoline-powered vehicle by Karl Benz. Benz Patent Motorwagen was funded by Bertha Benz with a patent in 1886.
Later that year, Wilhelm Maybach and Gottlieb Daimler transformed it. Their first car was launched in 1901 as part of the Daimler-Motoren-Gesellschaft, otherwise known as the Daimler Motors Corporation.
In 1902, Emil Jelinek, an Austrian entrepreneur, worked with the group and created their trademark. They call his daughter's company, Mercedes Jellinek. The first branded cars of Mercedes-Benz origin began production in 1926. Then, in the 1930s, the company produced the popular 770 model.
Even Adolf Hitler was seen driving this car during his time as leader of the Third Reich. The only difference is that he had armored windshields. Most of the surviving 770 models were sold to private buyers through auctions. One of the other models is on display in Ottawa, Ontario Canada, at the War Museum.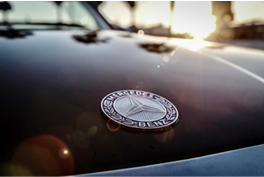 As the years go by, Mercedes introduces many safety and technology innovations that are becoming popular with other brands. Today they are known as one of the best car manufacturers in the world.
BMW  ranks second, with 311,014 recorded sales in 2018.
A brief history of BMW
The company was founded in 1900 in Munich, as an aircraft manufacturer. Their early history is still visible in the BMW logo  – white rotating aircraft fins against a blue sky – the blue and white color scheme of the logo also refers to the blue and white checkered flag of Bavaria.
Karl Friedrich Rapp was an engineer and director of the early German airline. He started a business for the production of aircraft engines. His company was known as Rapp Motoren Werke and was located in the suburbs of Munich, the capital of Bavaria.
Rapp's engines were successful, but he continued to look for more work to keep his company busy. In 1916, he signed a contract to build a large number of V12 aircraft engines on behalf of Austro-Daimler. Rapp sought an assistant to finance the expansion of his company, and in March 1916, Rapp Motoren Werke was renamed Bayerische Motoren Werke. It was then that the BMW was formed.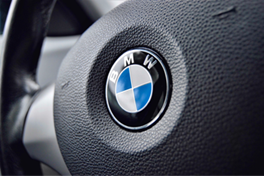 Audi, 220,737 units sold in 2019.
A brief history of Audi
Audi was founded in 1885, when the Wanderer company was founded and later became a branch of Audi. But in 1899 August Horch created A. Horch & Cie in Cologne, after which he moved on to the formation of August Horch & Cie. Motowagenwerke AG in 1904. This did not last long and Horch left Motowagenwerke in 1909, founding his own company called August Horch Authomobilewerke GmbH.
You may have noticed that all these company names sound very similar. Horch was tried for trademark infringement and then he had to come up with a new name for his company. That's how the name Audi came about.
Horch in Latin is Audi, which means "to listen". Thus, in 1915, Audi was born, officially named Audiwerke AG Zwickau.
Alfa Romeo almost doubled its sales in 2018 compared to the previous year.
A brief history of Alfa Romeo
Alfa Romeo Automobiles is an Italian manufacturer of luxury cars, founded by the Frenchman Alexander Darrac as Società Anonima Italiana Darracq – a company that at the time produced and sold special models only for Italy.
At the end of 1909, Italian Darracq cars were sold too slowly. That's why the company's partners hired Giuseppe Merossi to design new cars.
On June 24, 1910, a new company called A.L.F.A. was founded in Milan. The brand is known for its sports vehicles and has participated in car racing since 1911. A.L.F.A. entered motor racing, with drivers Francini and Ronzoni  competing in 1911. In August 1915, the company came under the leadership of Neapolitan entrepreneur Nicola Romeo, who transformed the factory to produce military hardware for the Italian and Allied wars.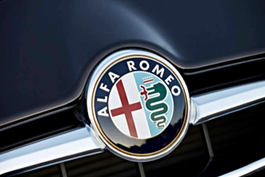 Alfa Romeo is a name synonymous with style and luxury and is one of the best manufacturers of luxury cars in the world.
2019 Lexus RX is among the best-selling luxury cars. This is the most successful Lexus model and, as mentioned, one of the best-selling luxury cars.
A brief history of Lexus
The arrival of the first Lexus car in 1989 is a major landmark in the history of parent company Toyota. This marked the culmination of an unprecedented production program, which included tens of thousands of hours and costs to build an entirely new luxury vehicle. The arrival of a new car on the market has been most felt in the United States.
Toyota's biggest defender,  which has produced an entirely new luxury model, is the white Yukiyasu Togo, recently appointed president and CEO of Toyota's US division. Fully convinced that the brand can create a truly luxurious car, he presents it with passion, claiming that such a car will enhance the company's image in its most important export market.
The Lexus brand is available in more than 70 countries and territories worldwide and has become the best-selling premium car brand in Japan. It ranks among the 10 largest Japanese global brands in terms of market value. Lexus is headquartered in Nagoya, Japan Operations centers are located in Brussels, Belgium and the United States in Plano, Texas.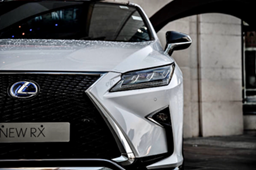 Tesla Model 3 2019
Last on the list is another of the best-selling luxury cars  – Tesla Model 3 from 2019 with 245,000 models sold in 2018.
Tesla, Inc. is an American company specializing in electric vehicles and clean energy, based in Palo Alto, California. It was founded in 2003 by a group of engineers who want to prove that people do not need to compromise to drive electric cars.
And that electric vehicles  can be even better, faster and more fun to drive than petrol ones. Today, Tesla is creating not only all-electric vehicles, but also many large-scale products for generating and storing clean energy. Tesla believes that the sooner the world stops relying on fossil fuels and moves toward a zero-emission future, that much better!