Celebrities have always ruled our imagination and each of us wants at least for a moment to transfer into their glamorous and exciting life. Many people try to imitate them from the style and way of dressing to the choice of vehicles.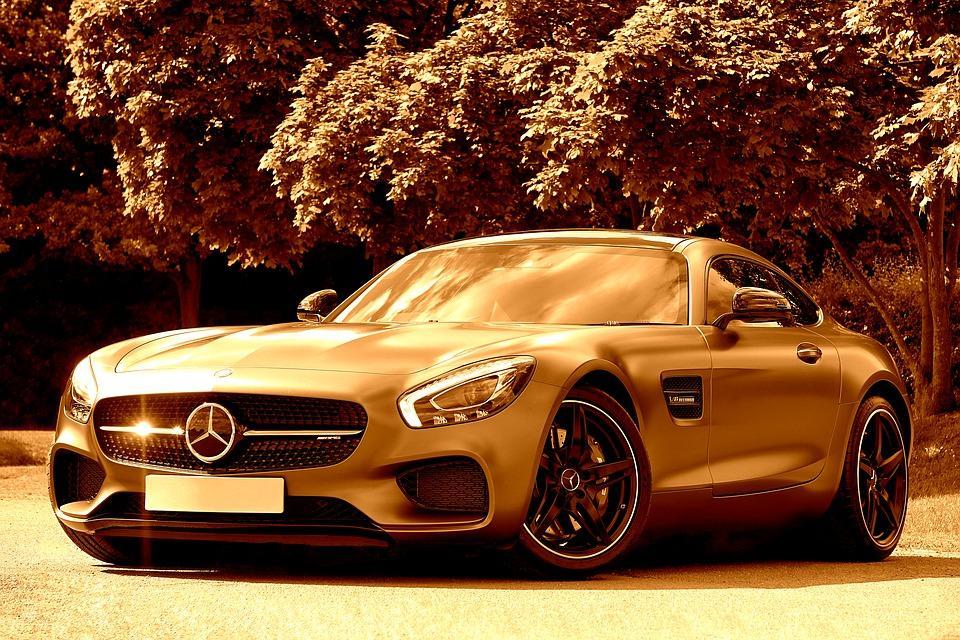 As most of us already know, famous people such as politicians, diplomats, actors, musicians, showmen and other prominent people with power use armored cars as protection against armed attacks. They rely on models that show exquisite style and luxury and provide passengers with solid protection at the same time. Their preferred models have made a compromise between luxury and maximum ballistic protection.
Of course, celebrities have several cars in their garage, and not all of them are ultra expensive, their collections are dominated by both super luxury cars and more average cars that are used for driving around the city or just to merge with the crowd. But there is no doubt that possession of at least one armored car is mandatory for any star.
What armored cars do the celebrities have?
Armored cars that have been owned by celebrities are particularly sought by car collectors. You may notice that when selecting armored state vehicles each government stays true its own national brand. The standard ballistic protection level is B4.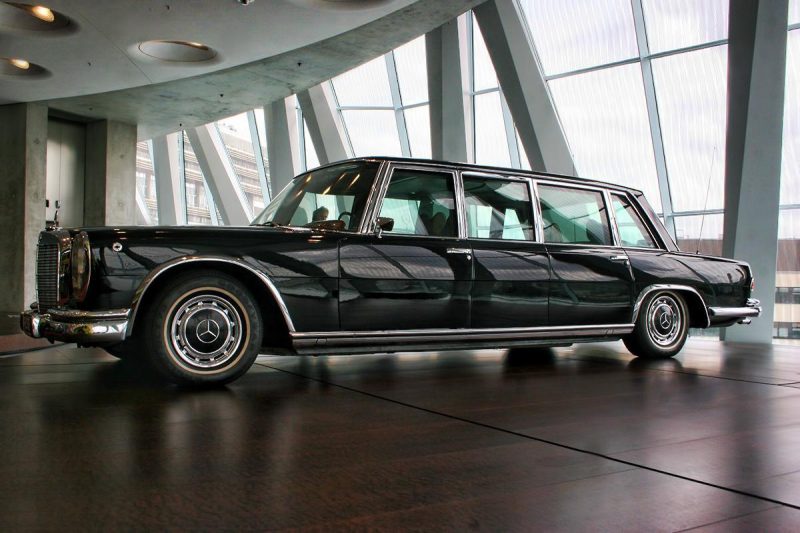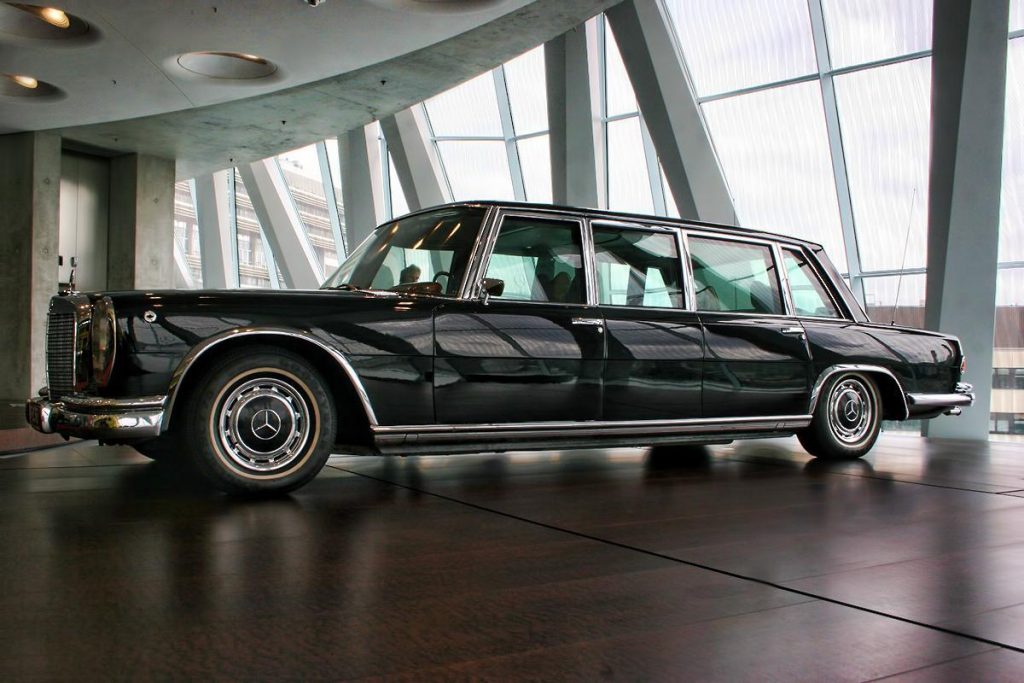 Here are some models of armored vehicles on which some political figures and showbiz celebrities ride:
Pullman State Limousinе
Pullman State Limousine is a preferred type of armored car for a number of celebrities such as Elvis Presley, Elizabeth Taylor, Fidel Castro, Idi Amin.
The Beast
Barack Obama's state vehicle is a custom-made Cadillac with interesting features.  It can be described as a bunker on wheels weighing 6.8 tons and priced at $1.5 million, and it's not accidental that it's called the Beast. The previous car of the president was the Chrysler 300C since 2005.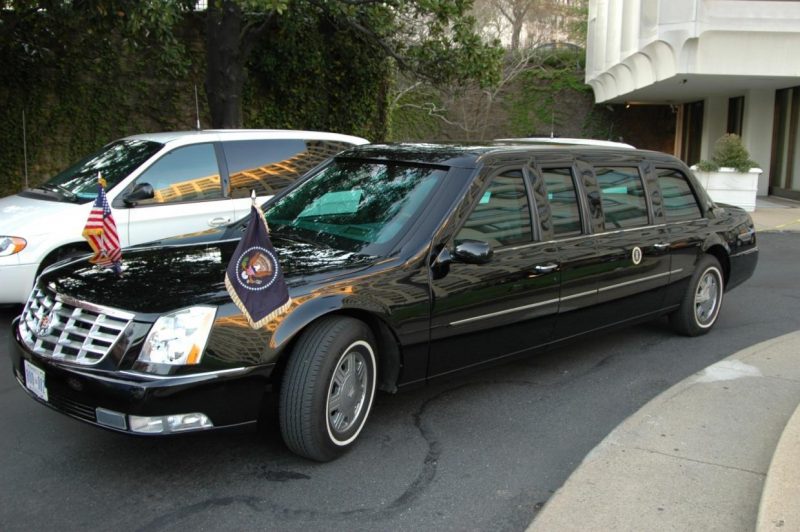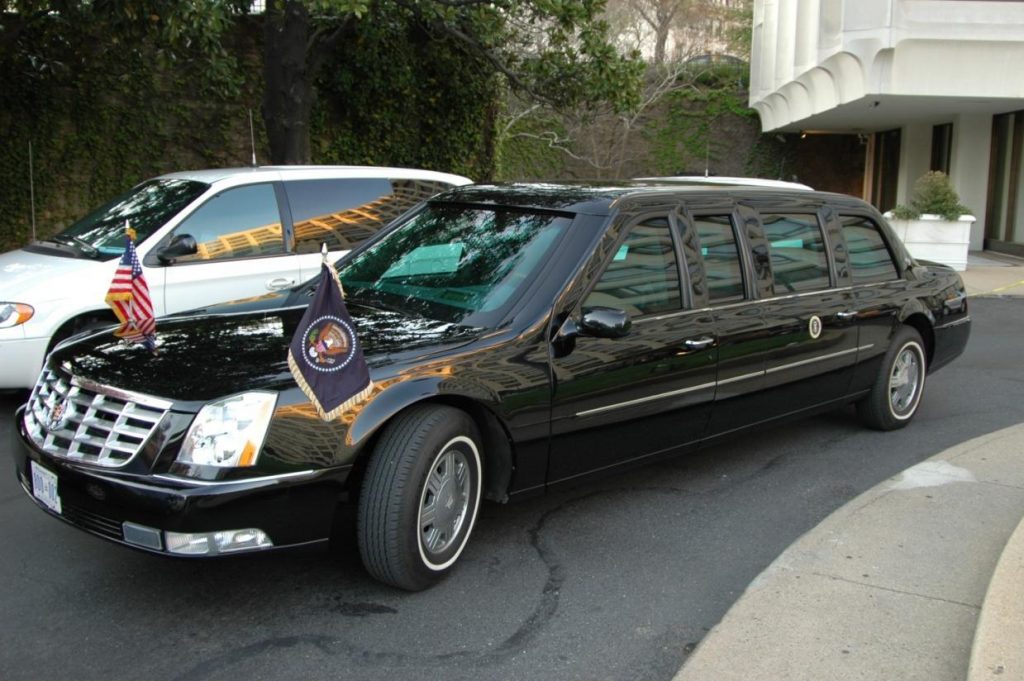 The US President's vehicle's armor has such a high level of protection that the weight of one of its doors can be compared to that of the Boeing 747 and can hardly be opened from the inside. The thickness of the doors is 20 cm, and of the windows – 13 cm.
The interior is hermetically sealed to protect against chemical attacks. The President's compartment is wrapped in an extra layer of thick armor with glass fiber parts. The Cadillac's tank also has an armor and is in a special plastic wrapping that prevents it from burning in the event of an explosion.
The presidential car is also equipped with a fire alarm system, intercom, night vision cameras, locking system, satellite phone, video connection, and blood bank for urgent blood transfusion in case the president is injured.
It is known that the former President Obama used 12 armored cars, each costing $1.5 million. Obama's armored cars are believed to have the strongest protection in the world. The US president's car is usually accompanied by the typical American Chevrolet Suburban cars.
Mercedes-Benz S-Class
The president of Russia is usually riding a Mercedes S-class armored limousine.
Rolls-Royce Phantom and Bentley
As it would fit a royal person, the Queen's choice of vehicles is an armored Rolls-Royce Phantom IV and a Bentley. Another preferred brand is Mulsanne, armored by Mulliner Division , the company that armored all of the Queen's vehicles.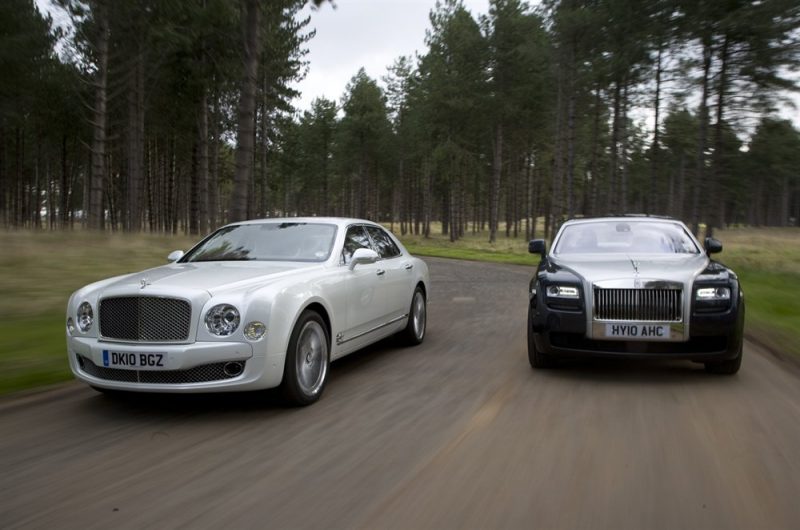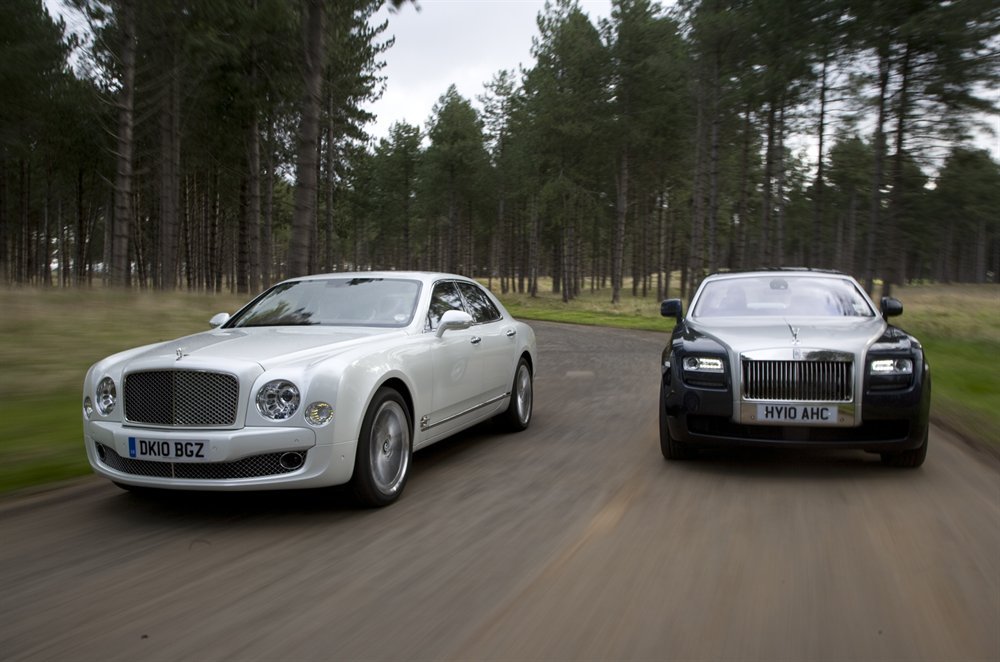 The car can develop a speed of 96 km for 5.1 seconds. Its armor is made during the first phase of the vehicle's construction.
Skoda Superb
The Czech president is also relying on national production and chooses Skoda Superb.
Maserati Quattroporte
The armored model Maserati Quattroporte is used by the German chancellor Angela Merkel, various European diplomats and state ambassadors, and even the Pope.
Jaguar XJ Sentinel
David Cameron rides on the 2010 Jaguar XJ Sentinel.
Skoda Superb
Czech diplomats also rely on national brands. Czech President Milos Zeman rides the Skoda Superb which has a presidential flag.
Citroen DS5
The French President Francois Hollande rides in an armored Citroen DS5.
Volvo S80
Sweden is also one of the countries that rely on their national brands. The King of Sweden relies on the armored Volvo S80.
Hyundai Equus VL500/550
The choice of the South Korean president is an armored Hyundai Equus VL500/550 limousine.
Mercedes-Benz S-Class and Audi A6
Dutch Prime Minister Mark Rutte has chosen the Mercedes-Benz S-Class Armored Model for his own protection and sometimes can also be seen on the Audi A6.
Hongqi CA72
The President of China uses the Hongqi CA72 armored model.
Lancia Thesis and Maserati Quattroporte
The Italian Prime Minister is riding in an armored Lancia Thesis. Italy's official guests are transported by a Lancia Thesis Stola S85 limousine or Maserati Quattroporte.
Ford Fusion and Ford Edge
Brazilian President Dilma Rousseff is riding on an armored Ford Fusion hybrid model but also uses a Ford Edge for diplomatic missions.
Audi A8
The presidential car of the President of Estonia is an armored Audi A8 equipped with a turbo-diesel with a 3-liter engine. The presidential car is usually escorted by an Audi Q7. The prime minister of Estonia has been riding an Audi A8 since 2011.
Rolls Royce Phantom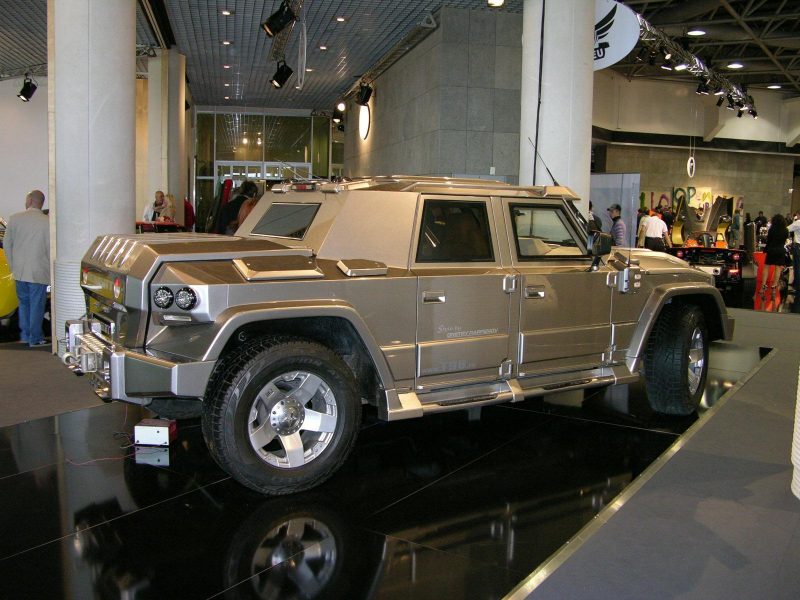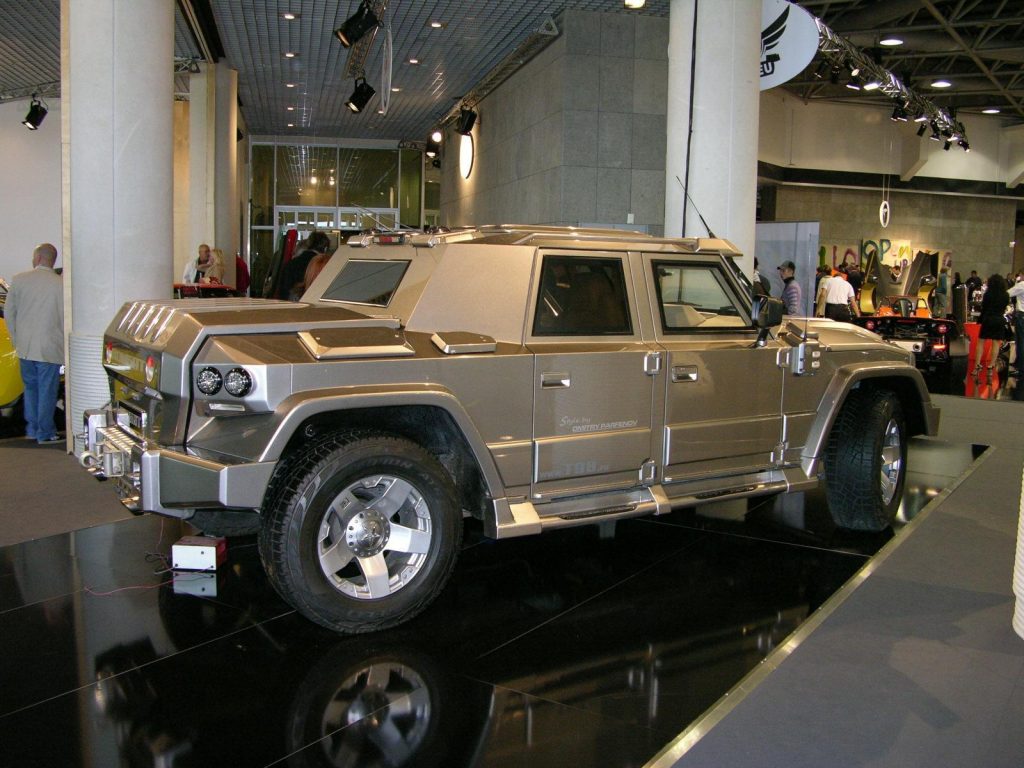 Drophead
The celebrity Beckham has chosen a Rolls Royce Phantom Drophead for his armored luxury defense, which is priced at $ 407,000.
Prombron Iron Diamond
Kanye West has spent 2.4 million on two Armored Prombron Iron Diamond SUVs for his wife Kim Kardashian and their 4-year-old daughter North.
The armored SUV can withstand attacks from grenade launchers and mines.