Modern security cars can go through all sorts of tests. We all see the wonders that are achieved in test drives. But what can a armored car actually protect us from? Is it only a luxury to have one?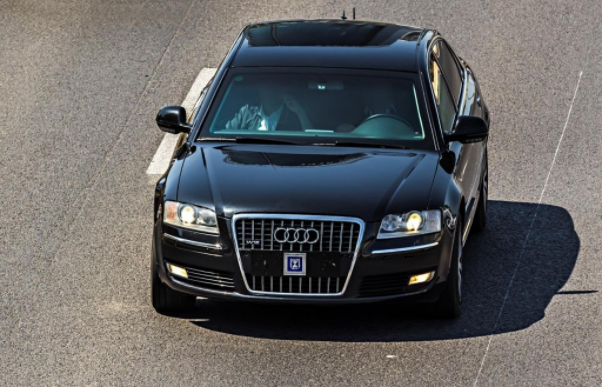 Personal armored vehicles are not just a means of transportation. Their main purpose is to ensure the protection of the health and life of passengers and the driver in them. Even in rain of bullets and even grenades – you can be safe for your safety, if you drive in an armored car. Some are even equipped against a grenade attack.
Special vehicles are also most often used to transport large amounts of cash or securities.
In addition, armored vehicles are used by law enforcement agencies, in special operations, transport of valuables and money, transportation of important court witnesses and authorities, etc. Whether you are a target of robbery, assassination, or you want to transport your valuables, the armored car will help you do it easily and safely.
Production technologies
The first armored vehicles appeared at the beginning of the last century and were used mainly for military purposes. They are made by reinforced with armor and armed with standard cars.
The truth is that the first armored vehicle was invented in the 15th century by the legendary scientist, inventor and artist Leonardo da Vinci. As you can imagine, they were quite bizarre in shape and generally share little in common with modern representatives of this class of cars. Although this is so, their main mission, idea and purpose were originally the same.
Today, manufacturers use modern technology to achieve the high level of protection that customers need. They are made of stainless steel, its alloys and special composite materials.
Have you noticed how in some action movies our hero manages to escape from the bad guys, literally driving on wheels for several kilometers?Some of the special tricks that these cars offer is that they provide the ability to move in four partially or completely flat tires. Such an extra has, for example, the model Knight XV, which also has another modern advantage – it even runs on biofuel.
Usually, the so-called Papamobile is always on the crest of technology. This is how we used to call the vehicle that His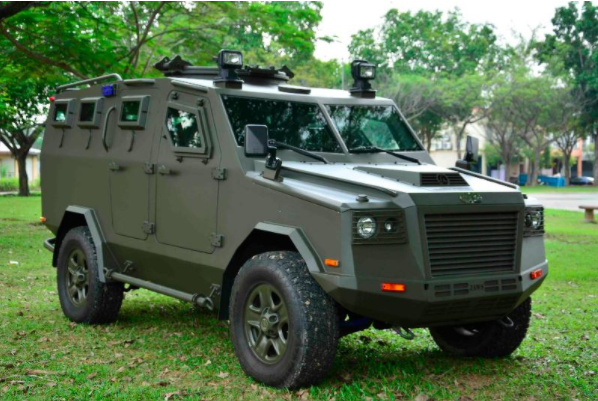 Holiness the Pope travels on during his visits around the world. He was once carried on his back by several people on a special stretcher with a throne.
In the twentieth century he began to travel by car. The need for him to be armored arose after an assassination attempt was made on Pope John Paul II in the early 1980s. Then it became clear that although he was God's vicar on earth, he he is also a man whose health and life must be guarded even during processions and meetings with worshipers.
In different periods, different car brands are preferred by the Vatican. The modern model is solved with super reinforced glass, which allows to provide visibility to the religious leader, so that the contact between him and the laity can be maintained.
The most reliable brands of armored cars
The parameters of the different armored vehicles differ depending on their specification.
Cars for the financial industry, values
The jewelry industry, banks, etc. use armored minivans, vans or even trucks.
For military tactical operations
Military class armored cars are designed for real battles and riots. They are not very friendly in appearance, but on the other hand perform very well the role for which they were created. Such is, for example, Wildcat, with which the Bulgarian Armed Forces were equipped.
Luxury cars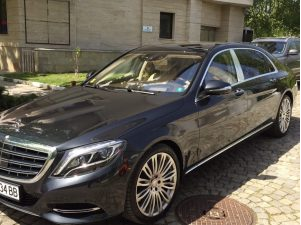 In terms of bodyguards and convenience, the Maybach S 600 Guard, Pullman Edition, is the best performance in Mercedes' S series. It is preferred by a number of government officials and government authorities for security representatives.
In addition to being a super luxury limousine priced at over $ 1 million, this car also guarantees you complete safety. The windows of these cars are triple, which, in addition to safety, also guarantees perfect sound insulation.
For those who do not have the opportunity to buy luxury S class, Lexus LS 460. Its price is "barely" about 150 thousand euros, and covers the basic parameters of a sophisticated and safe armored car.
Another worthy representative of this class is Aston Martin Rapide. The model was presented for the first time in 2010, and its prices in 2020 start from about 300 thousand euros. The interesting thing about this model is that many of the stars of the Indian capital of entertainment – Bollywood are crazy about it.
The German concern Audi has also signed up in the general race to create a unique luxury car with armor. His Audi RS7 will cost you a modest 180 thousand euros.
Jeeps
And what if we combine comfort and luxury with high terrain and adaptability to harsh conditions?
Mercedes-Benz's most luxurious SUV with bumper is the G63 AMG. It is designed to keep you safe on rough terrain. Its prices start from 200 thousand euros and up.
The Porsche Cayenne jeep also has an armored reading.
Karlman King – the futuristic off-road car that will amaze you with its design and functionality. With its diamond shapes, it is a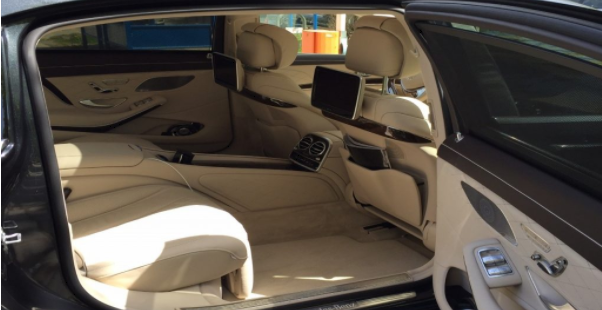 military development adapted for the mass market.
Armored vehicles are also produced in the east. The Russian brand ZiL, for example, has one. The Latvian plant "Dartz" also has its own model called "Prombron".
If you can't afford it or don't need a fully armored car, you can upgrade your existing vehicle. Of course, if you have the necessary knowledge, you can try to do it yourself, but it's always better to trust the experts on the subject.
Today, the armored vehicle in the form of a personal car is also accepted as evidence of financial capabilities. These are VIP vehicles
that are indispensable for certain members of the ruling circles and the elite.
At the same time, however, if we are ordinary citizens, we can cause surprise and even some wrong impressions in people. If we do not want to draw attention to ourselves unnecessarily, security experts recommend the temporary use of armored vehicles only when necessary.