Our connection to the car began more than a century ago when the first "windowless carriage" entered our hearts. Well-known automotive museums showcase both the classics and the evolution of engineering and design. They also remind us of the car's impact on the world culture and economy and why we have fallen in love with it since its inception.
Check out our list of the most visited automotive museums in the world with a wide variety of beautiful, rare and interesting cars.
Volkswagen Autostad – Wolfsburg, Germany
VW's automotive and science complex has become a top tourist destination and so popular that BMW is copying from it the concept of its new BMW Welt in Munich.
The museum's exhibits consist of mostly German stamps, including the original Beetle designed by Ferdinand Porsche. Each VW brand and partner has its own showcase. Bentley shows half a dozen elegant and historic models.
Petersen Automobile Museum – Los Angeles, CA
This museum is housed in a former department store on Wilshire Boulevard, large enough to display 200 historic vehicles at one time. Most are grouped in a series of periodic dioramas, personalized in the 1950s style. The cars are exposed in a "garage" with authentic-looking details for the period. Because this is Hollywood, there are cars from famous films and even some celebrity cars, including the rare 1983 Ferrari 400i convertible, once owned by Rod Stewart.
Mercedes-Benz Museum in Stuttgart, Germany
The most photographed car here (not surprisingly) is the iconic red 300SL Gullwing from the 1950s. The sports car section includes the winner of the 1956 Grand Prix of Juan Manuel Fango and the futuristic-looking Formula One Mercedes-McLaren.
National Corvette Museum – Bowling Green, Kentucky
Toyota Mega Web – Tokyo, Japan
Showroom, amusement park, science museum, history museum – this building has something for everyone. You can ride in a car without a driver, or try Toyota models not available in the US, such as the luxury Century V12 sedan.
The Historic Garage has a large section for sports cars, including the 1977 Mario Andretti Ford Lotus Formula 1. This museum also has an impressive collection of all flying cars, trucks, buses and motorcycles for sale, including the Honda Super Cub '68 motorcycle and the iconic VW Microbus.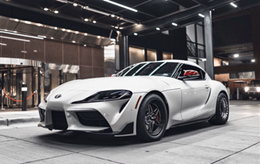 Mile Mile Museum – Brescia, Italy
It is the only automotive museum in the world housed in an 11th-century monastery, an appropriate setting for those who love retro sports cars – such as the Italian Monza Scaglietti from 1955 and the Lancia Aprilia from 1937. A special section is dedicated to Enzo Ferrari . Another area presents the famous Mile Mile race from Brescia to Rome, held from 1927-1957 without interruption, except for the years of World War II. There are photos of drivers and participants, including gunner Hugo Barrett and racer Sterling Moss. This event is recreated each April, limited to cars from '57 or earlier. Unlike the event that inspires it, it's a rally, not a race. The owners of some vehicles take them straight from the museum to participate in the rally.
Shanghai Automobile Museum
It is the first professional museum focused specifically on cars in China. The Shanghai Museum demonstrates over a hundred years of car development in its three pavilions, dedicated to the history, collection and exploration of cars, as well as a temporary exhibition area.
The museum was opened to the public for the first time on January 17, 2007. It has about 70 classic cars with a history and development of the specific car.
The museum is divided into three pavilions: historical, ancient and exploratory. The Historic Pavilion contains 27 vehicles representing major milestones in automotive development. The Antique Automobile Pavilion contains 40 cars from 20 different manufacturers, dating from 1900 to 1970. The museum houses Chinese and foreign automotive models, including the Fords, Fiat 500, Austin 7, Rover P5, Jaguar E-Type and GM EV1. The museum is located in the Auto Expo Park of Shanghai International Motor City.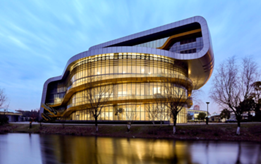 National Museum of Cars (Harrah Collection) – Reno, Nevada
Along with building an empire for a casino hotel, William Hara has been collecting a huge collection of vehicles displaying 200 of his favorite cars. Included is Maxwell since 1911, which is his first acquisition. The Star Cars section includes the All-Weather Feton Cadillac Cadillac of 1933 by Al Jolson, Max 23 by Jack Benny of 1923, Mercury from 1949, propelled by James Dean in the 1955 movie. " Rebels Without a Cause, and a 1961 Ghia solid countertop owned by Frank Sinatra. Much of the museum is dedicated to four authentic street scenes representing every quarter of the 20th century, with facades, cars and artifacts from every era. Of particular importance is the 1908 Thomas Wire, who won the Around the World race this year. Rotating displays are also themed, such as the Convertible from the 1950s.
Andorra Motor Museum
This museum is a magical place where a decade of history is gathered at 654 square meters, and includes some of the most fascinating motorcycles. This museum should be seen by all motorcycle enthusiasts and curious people in general. It is located in Canillo, in a hall just a few meters from the parking lot of the Church of Sant Joan de Casel.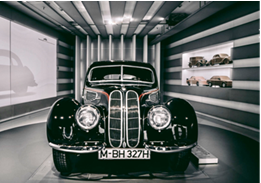 The museum shows dozens of models from different manufacturers and time periods, as well as from a number of countries (the oldest is from 1896 and the newest is from 2013), as well as miniature reproductions and other small curiosities related to the world of motorcycling. One of the oldest models displayed in this grand gallery is the Française-Diamant, a 1900 model from France with a 1 cm 3 engine with a basic design. One of the most striking models is the so-called. Majestic Motormobile from France, dating from 1930, which has a very specific and quite unique aesthetic. Of course, you will also find Vespas from Italy: one museum model is 125 cm 3 from 1952, among many others. The Bultaco and Montesa models in the 1960s were worthy representatives of the Spanish industry, some of which are high-level competition.
The capacity of the museum is limited to 150 people. You can visit it individually or in guided tour groups of approximately 45 minutes in four different languages: Catalan, French, Spanish and English. The museum is also accessible to people with reduced mobility.