Europe loves classic cars! Perhaps that's why the number of cars older than 25 is relatively high in Europe.
Many of these retro cars on European roads are of German origin, for example  Mercedes-Benz. The Volkswagen  classics are also quite popular, as are the  Beetle, Volkswagen  vans, and of course, the Karmann  Ghia. Apart from German classic cars, you will also find many French ones, but brands like  Panhard, Talbot and Bugatti  are much rarer.
The most successful retro cars on the European market
GAZ M21
The Russian GAZ M21  is a Soviet car built between 1956 and 1970, designed to mimic the best-selling American car  Ford Mainline.  The car was equipped with a 2.4-liter 75hp engine. capable of accelerating from 0 to 60 mph in 20.1 seconds and a top speed of 83 mph.
The large dimensions and  robust construction of the GAZ  make it popular as a police and taxi car. There is even a high-performance version of a V8 engine (named GAZ M 23) made specifically for the KGB, which comes with automatic transmission.
Although this car never quite got to the  glory of the Ford Mainline, it is still considered an iconic vehicle and has fans all over the world.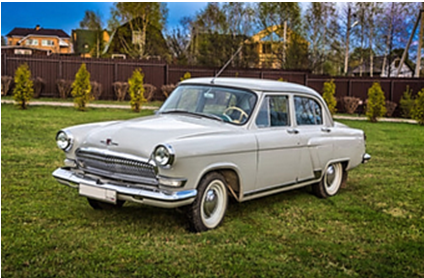 Peugeot 404
Made in France from 1960 to 1975, the  Peugeot 404  is best known outside the country – in developing countries, especially in Africa. It is a very  popular vehicle  as it is very powerful and durable. Production outside France continued until the late 1980s and many  African taxi companies still relied on this car.
Peugeot 403
Designed by Pininfarina – The Italian glory for sports cars, the 403 was manufactured from 1955 to 1966. The biggest proof of its success is that  Lieutenant Columbo (Peter Falk)  himself drove a convertible version of this car in a popular television series.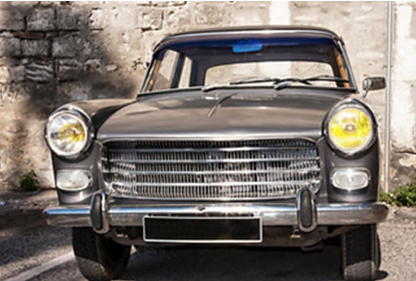 Maserati Ghibli Spyder
When  Mazerati first hit the market in 1969, Ghibli is without a doubt one of the most aggressive-looking sports car designs ever created. And still is. Born into the family of racing and road racing cars, the  Ghibli Spyder remained in production until 1972, when the 125th car was completed.
It had two engine versions, the  4700 with an actual displacement of 4 719 cc, and the 4900 Ghibli SS Spyder with 4 930 cc  Ghibli models were powered by a V8 engine with four twin Weber DCNL carburetors, which in series The 4700 reaches 340 horsepower at  5500 rpm. The 4900 Ghibli SS reaches 355 horsepower.
Delage
Although not well known outside of the narrow specialists and enthusiasts, Delage is a very successful French manufacturer of  expensive and powerful cars between the two world wars.  For several years in the mid-1920s, Delage cars made a lot of money. of the most important car races (eg  Grand Prix British, Indianapolis 500).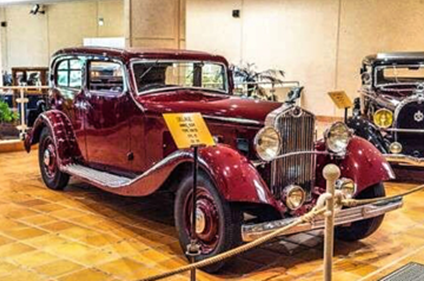 ZIL 114
In the late 1960s, Russian communist leaders were vehemently annoyed that their own ZIL 111  production limousine was outdated and no longer so fashionable and forced to move into  limousines  manufactured in USA. It was immediately ordered to start production of a Soviet limousine – that's how  ZIL 114 is born
Equipped with a V8 7-liter engine capable of delivering 296 hp, the car manages to reach a top speed of  118 mph and can start from 0-60 in 12.8 seconds.
The ZIL has become such a symbol of the Soviet nomenclature that even today President Vladimir Putin has his own ZIL made specifically for him.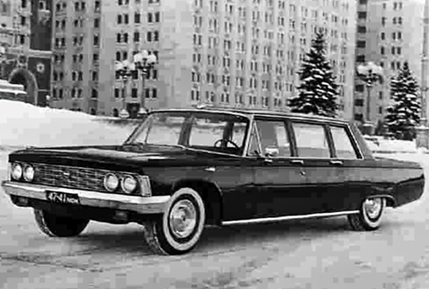 Trabant
This 0.6 liter low-cost motor vehicle has been manufactured in East Germany for a period of 27 years (between 1963 and 1990), with virtually no changes to it during those years.
Trabant production is said to have begun when it was learned that the Soviet Union had a large amount of cotton and plastic waste  with which they did not know what to do. So they sent them to their East German comrades so they could build a car.
The Germans combined the waste of cotton and wool with recycled plastic and resin, calling it their new hard (and extremely flammable)  Duroplast material.  It is claimed to be the world's first eco-friendly vehicle to be used in construction recycled materials.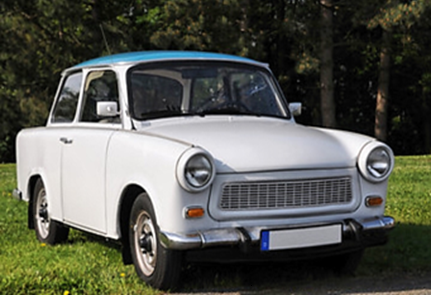 Lada Niva
Although this car has been much mocked by the capitalist press, it does not change its success in Western markets. The levels have been selling extremely well in the UK and New Zealand.
Alfa Romeo 6C 2500s
In the early 20th century, sports cars conquered American, French, German and British lovers, but they were the most successful among the Italians. Driving and racing sports cars have become such a national obsession that, during the Great Depression, the Italian government  bought Alfa Romeo shares  to ensure the company's solvency. This is entirely a matter of national pride.
One of the most beautiful cars of the late 1930s is the Alfa Romeo 6C 2500. It is one of the first Italian sports cars  to come into production after World War II. Refined in their design, most Alfa Romeo 6C 2500s  had only minor exterior decorations, which is why they were extremely wanted in the sophisticated European market.
Despite its modest prices, all Alfa Romeo models were extremely well made. There was nothing but steel and genuine leather inside, but that was enough. Their stylish and unpretentious interior simply did not need to beautify.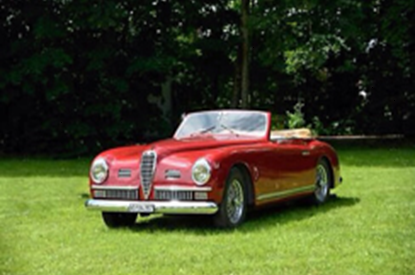 Dacia 1300
The Dacia 1300 is a Romanian car manufactured between 1969 and 2004, borrowing  the tools and basic design from its western counterpart – Renault 12.  The two cars were basically the same, except for the different emblems and trim lines that Dacia made 1300 one of the most modern and successful base cars in Europe in the late 70's.
Its engine is a classic 4-cylinder 1.3-liter, capable of delivering 54 hp. and a top speed of 86 mph.
Today, these retro cars  evoke not only nostalgia, but also the desire among many vehicle lovers that  new cars  be as beautiful as old ones and why not start producing them again. And since this is unlikely to happen,  retromaniacs  can only rely on the master auto-makers who can create from some wreck, a true  masterpiece of their beloved retro car.