Do you like the luxury cars that take your breath away and make us turn after them when they drive down the street past us? Isn't it great when, in addition to being fast and maneuverable, our vehicle is also stylish? Have you had the pleasure of driving or driving a Buick Riviera collector's car?
This classic on four wheels definitely deserves attention. We will consider its main characteristics and features.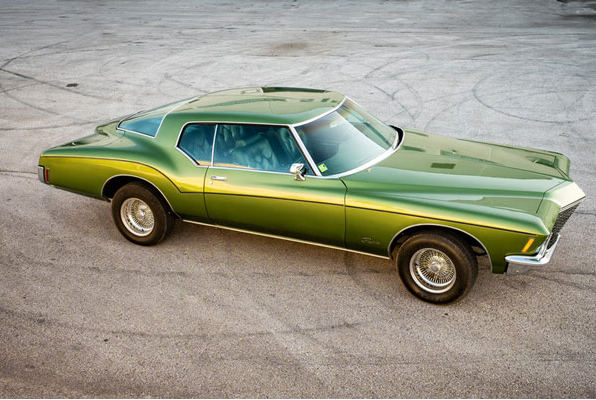 Today, Buick is a division of the titanic American company General Motors.
In fact, the big concern was founded thanks to this brand and its creator David Buick in 1908,  to serve as a holding company for the automobile manufacturer, registered four years earlier.
The first generation Buick Riviera appeared in the distant 1963. as a strong trump card in GM's competition with rival Ford Motor Co. Riviera takes its iconic design from the picturesque resort of the same name in France. However, before emerging as a stand-alone model, it was born in the late 1940s as a design solution for the Buick Roadmaster.
Over the next decade, the Super, Special and Century models also received the Riviera edition. In the late 1950s, Buick sought to develop a luxury car capable of competing with the then-popular Ford Thunderbird. In 1963, the Buick Riviera Silver Arrow, the successor to the Super Riviera, became a fact.
Although not a member of the muscle car group, the Riviera definitely left its lasting mark on motoring in the second half of the last century.
Models and technical characteristics
The car has three automatic speeds and is considered one of the most successful performances of the brand and overall in its class in terms of balance between performance and style. Until 1979 it was rear-wheel drive, after which the next generations are with front.
Buick Riviera 401 V8 from 1965 has a 6.97-liter engine with a power of 314 hp. Its torque is 583 newton meters, and theoretically the car can reach a top speed of 207 km / h. At the same time it is gaining speed from 0 to 100 km / h. in just 8 seconds.
The 7.5 model from 1972 is now the fourth generation Riviera. It has an engine with capacity 7.45 liters. The engine is air, with 8 cylinders. The maximum engine power is 253 hp. at 508 Nm of torque and 4000 rpm. With these parameters, the model is able to develop the enviable for its time real speed of 179 km / h.
Really cult is a development from 1978, because this is the year in which Buick turns 75. Among other things, this model has an extremely luxurious interior.
Buick Riviera is a sports coupe with two doors, quite innovative in terms of its design. The sharp curves of his silhouette were inspired by some of Rolls Royce's performances at the time. GM's designers decided to make the model without the typical metal frames typical of this type of coupe at the time. This i
s not only well received by consumers and the car guild, but is even becoming a trend followed by many of the cars that are being created in the coming years.
Buick is one of the best selling brands in the world.
The Riviera model has eight generations and was produced until 1999. Twice in recent years, the manufacturer Buick has presented prototypes for the renovation of the Riviera concept.
However, they have not been put on sale so far In 2007 at the Shanghai International Auto Show, a concept developed by GM in their association with the Shanghai Automobile Corporation was presented. As expected, some typical Chinese moments in the ornamentation can be noticed in the performance, perhaps to please the local audience. In October 2012 for the 50th anniversary of Riviera was released another prototype, a jubilee edition.
Nowadays, the classic Buick Riviera models can be purchased from private collections even in Bulgaria. Their prices vary between 20 and 60 thousand euros. Some custom pieces, as well as earlier copies, can reach even more colossal numbers.
The most expensive are the representatives of the line from the 1965 generation, because they are rarely found, especially in perfect condition. In addition, they are among the most elegant in appearance. Those from 1972 can be found for less than 20 thousand euros.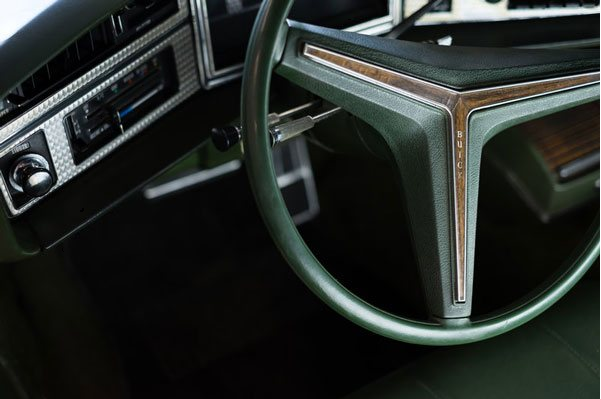 The model is almost a mandatory part of the collection of every self-respecting fan of retro cars. He is also known as a favorite of many car-loving stars. Star Trek star Leonard Nimoy was famous for his classic Riviera from 1964. Italian billionaire Nicola Bulgari has a car from the first of the series – from 1963. Hip hop artist Snoop Dogg has also been the proud owner of the silver Riviera since 1968.
The rapper is an avid fan of collectible cars and we can't be surprised that one of the trophies in his garage is this legendary Buick. However, this car is even more special because Snoop ordered his wife to be painted on its hood. Shante and their daughter Corey.
A few years ago, the Buick Riviera was announced for sale on the Ebay platform by a member of the American music band Black Eyed Peas, who wished to remain anonymous. It has been speculated that it previously belonged to Ben Harper. The model was also from 1964
Why is it good to rent a car?
The key in collecting classic cars is mostly in their maintenance. It is good to service it very regularly, preferably every 10,000 kilometers. Also avoid trusting such a treasure to random masters.
Even if you can afford to buy such a car, if you do not have much experience in managing retro cars, it is better not to throw yourself into this endeavor at once. For this purpose, you can, for example, borrow it to feel how it is and to assess more easily whether you would fit with such a vehicle. Somewhat along with all its advantages, vintage cars are capricious to a large extent. Fortunately, if your dream is to touch such a car, it is not necessary to own it.
The advantage of renting a luxury classic Buick Riviera is that you will be sure that it is taken care of by professionals, and you can concentrate entirely on the pleasure of riding it.