Retro cars are an expensive luxury that, unfortunately, few can afford to park such treasure in their garage. In this respect, celebrities are quite privileged – they not only have the opportunity to touch cult vehicles during the shoot of super-box office productions such as movies, TV shows and music videos, but also receive good enough rewards to have personal goals collections of retro cars.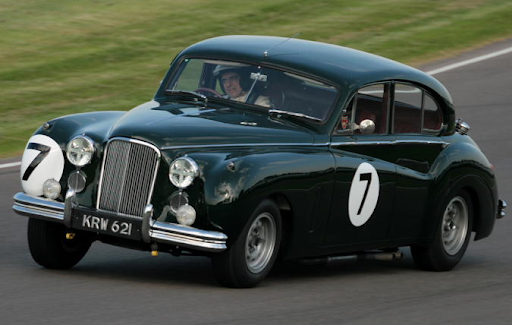 In fact, the passion for cars in some stars is so great that they devote a solid part of their time and their finances to it, collecting expensive collections of rare and even unique classic cars .
The stars and their retro cars
For example, not many people know that British actor Rowan Atkinson , known for his comedy roles, is actually a big fan of cars. It has a gorgeous collection of a variety of cars, including retro jewelry such as Aston Martin DB2 and the BMW 328 from the 1930s, which cost over 350,000 pounds.
Famous designer Ralph Lauren is also a fan of retro vehicles, totaling over $ 170 million. It can be said that he started collecting retro cars almost by accident – after early in his career he decided to draw on his great professional success with the convertible Mercedes Benz 280 SE .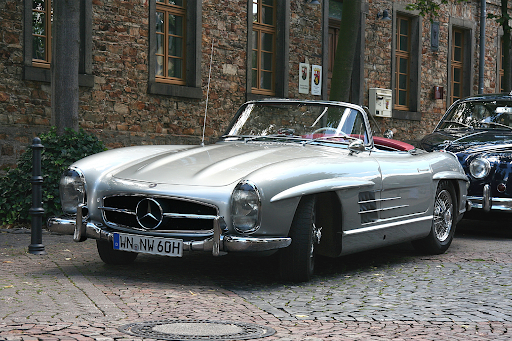 Lauren's favorite is definitely the sleek black Porsche 550 Spider , which is worth more than $ 3 million. But this is by far not the most expensive car in Lauren's garages. The fashion icon also has a Bugatti from 1938 , valued at nearly $ 35 million.
Among the most avid collectors is the legendary American TV show host Jay Leno – Mercedes Benz 300 SL , Lamborghini Miura , valued at over $ 1.2 million, as well as Buick Roadster, Maserati 3500, The 20s Bentley Speed ​​6 and the Mazda Cosmo 110S are just some of the vehicles in his garage. The total value of Leno's collection is over $ 40 million.
Another famous connoisseur of classic cars is the British pop idol Sir Elton John. In recent years he has sold most of them by auction, keeping only a small number of selected specimens. For example, he parted ways with his beloved 60 Jaguar and the chic Aston Martin V8 from 1978 for about $ 100,000. It happened at an auction organized in 2001 that left the star with a total of about $ 2 million. At the same sale, his Rolls Royce Phantom limousine was purchased for over $ 290,000. At the auction, Elton John also sells several Ferrari's for amounts starting at $ 50,000 and up to $ 120,000.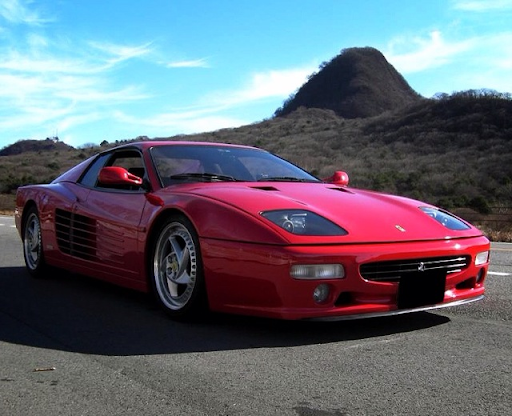 The cost of a good "300 SL" these days can exceed $ 2 million. Even when it was a brand new model, in the 1950s, it was favored by the great stars of its day, such as Gina Lolobrigida and Sofia Loren.
Another celebrity who boasts that there are exceptional cars is the American rapper A $ AP Rocky , whose collection of cars is also quite enviable. Some of the star's acquisitions appear in the videos for his songs. And he is particularly fond of the Mercedes Benz SL convertible . Snoop Dogg is also a fan of good retro cars. A few years ago, he parted with his unique 1967 Pontiac, donating it to Kobe Bryant, but still keeps his beloved Rolls Royce, Cadillac from the '70s, and his " Buick Riviera since 1969
Black music star Beyonce Knowles also owns a retro Rolls Royce , one of his extremely rare models from the 1960s. The car is a gift for the mulatto from her stage and life partner, Jay Z , who spends a whole million dollars on it. Their colleague Lady Gaga has a Lincoln Continental from 1965 with a red leather interior.
The same model drives pop singer Justin Bieber , and his namesake and forerunner in the sexiest performer, Justin Timberlake, has been enjoying his 1967 Pontiac GTO . The same Pontiac, only produced in 1970, has also been spotted in the cat and movie star collection John Cena . He owns other classic cars, such as the Dodge Changer of 1966 and the Ford Turin GT of 1970.
Pontiac was also a favorite retro brand for actor Burt Reynolds , who left the world in 2018. In April 2019, his Pontiac Trans Am replica was sold for hundreds of thousands of dollars. One of the highest paid Hollywood actors, Robert Downey Jr. , also spends a hefty amount on expensive cars. Some of the retro legends he owns include the Mustang 302 Boss from 1970 and the stylish Mercedes Benz Pagoda. Actor Patrick Dempsey is one of Porsche 's fans . It boasts 356s from the 60s.
The music performer, headed by rock dinosaurs from Metallica, James Hetfield, also falls for old-time cars. His collection includes the 1936 Ford Coupe and the 1936 Packard.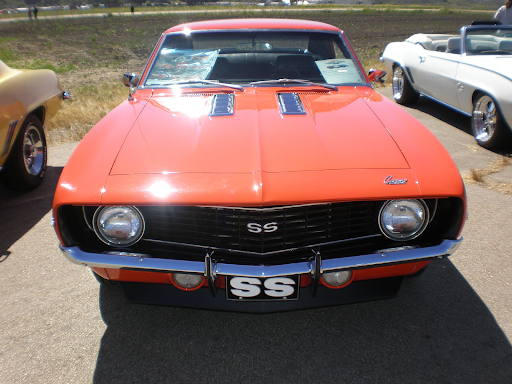 The Kendall Jenner star is a Chevrolet fan. She has been acquiring her personal convertible black Camaro SS since 1969, when she was only 19 years old. But this is not her only retro acquisition. The young celebrity has a Cadillac of the 62 series, as well as a Mustang and a Chevrolet Corvette.
The retro Chevrolet models , dubbed the Chevy gal, are also a weakness of the Weiz Caliph rapper . He also owns the Camaro SS. You-Payne also likes and buys retro stitches whenever possible. He has owned the Chevrolet Chevrolet since the 1970s and at least four representatives of the iconic Impala model – from 1969 and 1972 and two since 1963. The same model since 1973 is also known as a big fan of expensive gains. Rick Ross . Diddy also has a fan in his vast collection of vehicles enter "Chevrolet Corvette" from the 50s.
An admirer and collector of expensive vehicles is also Argentinian footballer Lionel Messi. Perhaps his most expensive four-wheeled acquisition is his Ferrari 335 S , which has developed an enviable speed of 300 kilometers per hour! The athlete paid more than € 30 million in an auction for this car several years ago.