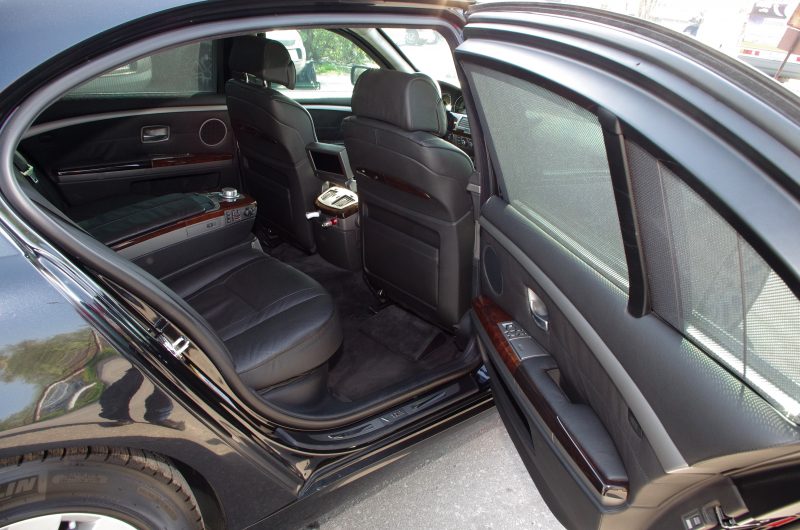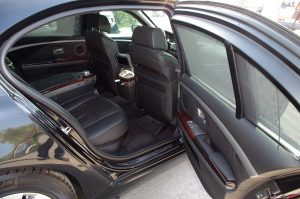 Not every day can be seen bulletproof BMW 760Li on the streets or highways in Bulgaria. And when this happens, the luxurious car is difficult to release from sight. People with successful business, delegates, heads of state, government and parliamentary representatives and successful media stars from the branch of show business prefer the movement precisely with such impenetrable fortress. But what gives you such a car?
PROTECTION – As a high-end luxury brand, BMW is expected to produce the high-end security armored models. That is why bulletproof limo comes with the highest level of security (B7) and ensures complete safety from adverse external factors when traveling. The used technologies and methods for safety maintain high standards and levels to allow the passengers to feel  non-vulnerable even under direct projectile of "Kalashnikov" and in case of chemical attacks.
COMFORT – In addition to unmatched reliability, BMW 760Li armored limousine provides comfort to its passengers. For wealthy people or people with glory, not only safety but it is necessary that they feel good on the road. This is not a claim, this is a human and absolutely normal requirement of anyone who has yet to spend minutes or hours in the vehicle.
CLASS – Another one of the things that characterize the armored car that we offer is that it radiates exclusive style. Take a look inside and out. Undoubtedly this BMW impresses with its refinement. And although from it spurts a huge dose of sense of seriousness, the protected car not compensate in any way the class with which the automaker boasts among its fans.
PLEASURE – Some believe there is no better feeling than to ride in a real Bavarian, such as BMW. And when it is bulletproof … Well, then this is another big bonus that adds to the overall enjoyment of the road. In one way or another, it causes passengers to experience a greater sense of fun and allows them to enjoy the ride more freely and even more than usual.
And now some specifics …
The luxury car BMW 760Li features a particularly harmonious driving characteristics. Active security features of the model meet the typical standards for the BMW 7 Series.  The new and in some degree exclusive BMW driver support systems make sure that potentially dangerous traffic cases can be predicted and prevented. Therefore build a confident motoring. Apart from the original armored bodywork the offered by us BMW 760Li is decorated with specific for the purpose of this car tires with safety system "PAX". Everything is maintained to the manufacturer's requirements, to be the quality safety by traveling on 100% hat is an iron avenger without better technological equipment? For this reason, they are available and additional systems for maxi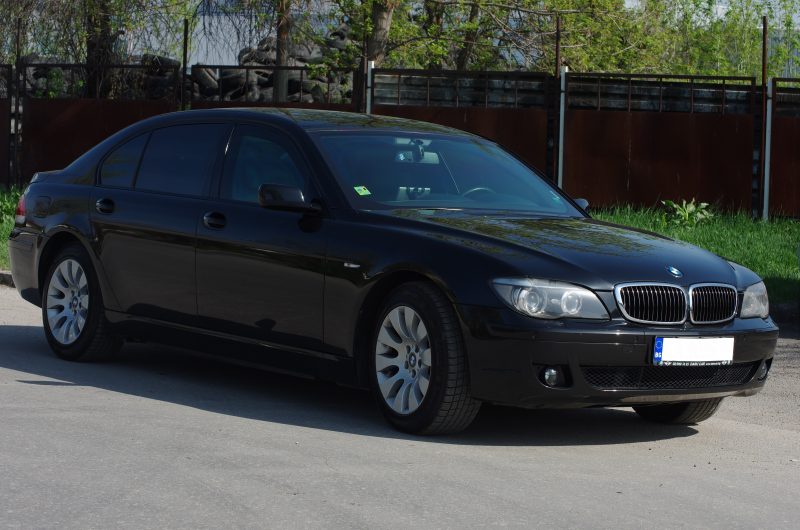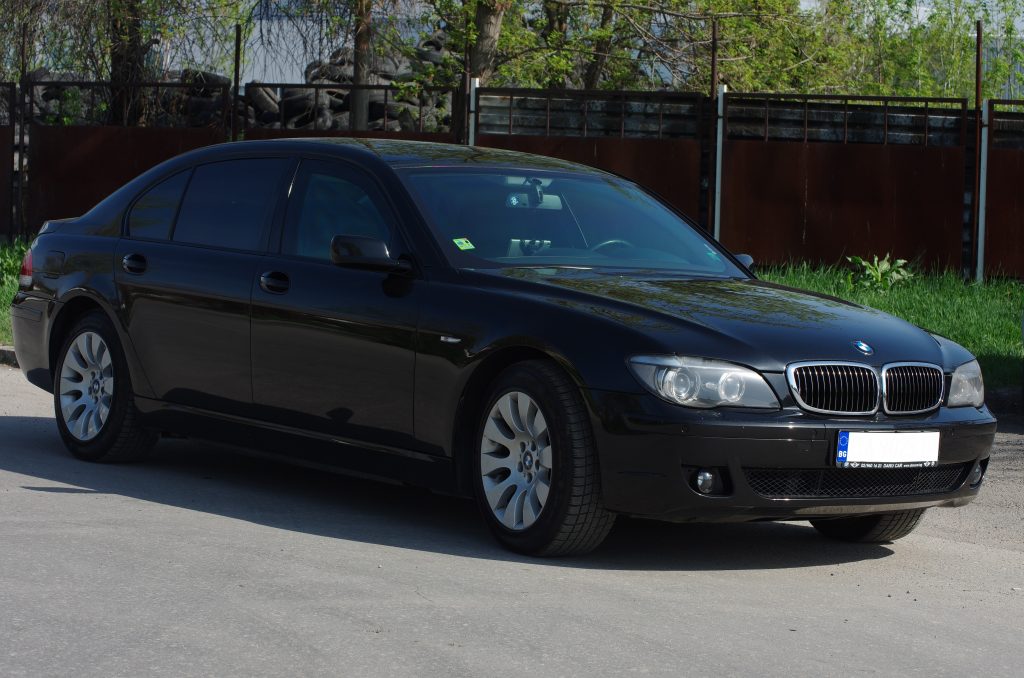 mum security both in motion and at standstill. In terms of dynamics by driving, productivity and performance the armored limousine can accelerate from 0 to 100 km / h in less than 6.2 seconds. The Bavarian automaker stands no nonsense. On top, the highly productive braking system provides excellent value during deceleration in all situations.
Undoubtedly 2008 BMW 760Li is an expression of safety. The car combines protection, comfort, class and a pleasure to be able to provide better travel to you – the passengers. The interesting thing is that with its appearance, the two BMW high security sedans establish new standards in the defense of persons at risk when they travel in their vehicle. The special security idea is based on numerous studies and results that BMW acquired within the framework of its long experience in the engineering vehicle security. Equipped with advanced technology and sophisticated style pointed from the leather furniture, this is why BMW undoubtedly become the favorite of many people.